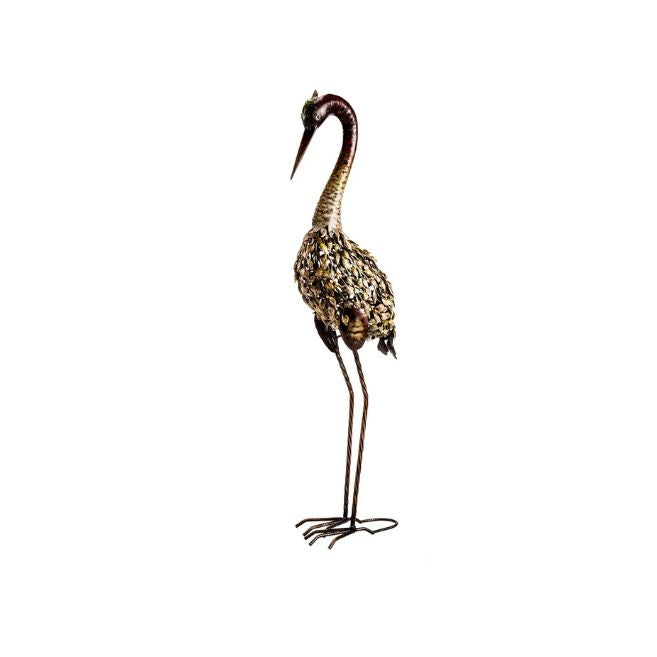 Details
The Barrel Shack is proud to introduce The Havana, an impressive and rustic metalwork sculpture to bring interest and excitement into your home. An exquisitely detailed crane hand-crafted from reclaimed-looking metal, The Havana is a majestic addition to a lovely home filled with rustic décor. The fine patina gives The Havana a well-worn, weathered appeal that most country lifestyles embrace. And at 31.8 inches tall, The Havana stands proud to be on display in your collection of rustic, authentic pieces.
Imagine this beautiful, majestic crane as it stands close to water, watching and waiting for fish to swim close. Long-legged and long-necked, the crane is an opportunistic feeder whose diet changes according to the season. They can live on anything from fish to small rodents to berries and grain. A truly versatile bird, the crane is a gregarious bird, forming large flocks when they can.
Bring that sense of gregariousness and love for rustic living into your home with The Havana by The Barrel Shack. You'll love displaying The Havana for the enjoyment of your friends and family, and adding to your collection of rustic, authentic metalwork pieces. The Havana is meant to grace your home with the country charm you love.