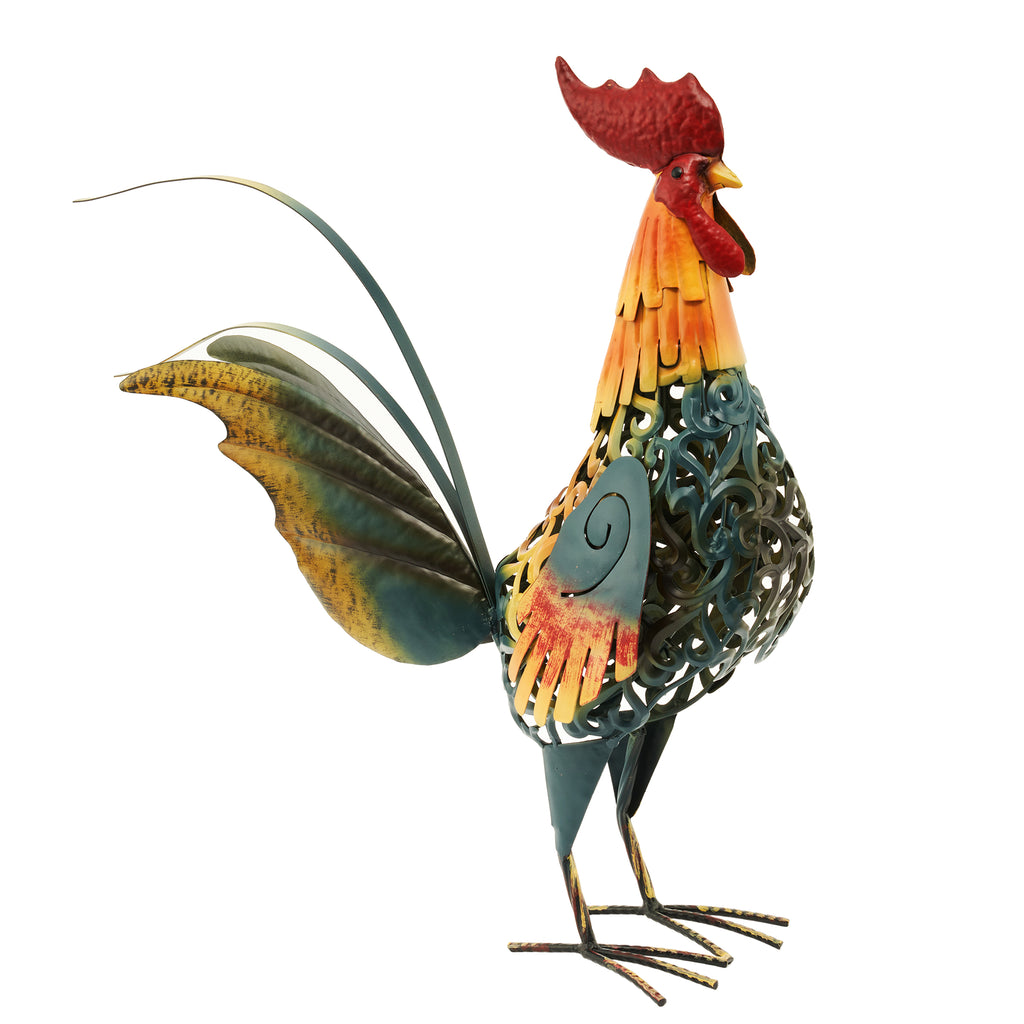 The Barrel Shack - Fernando the Proud Rooster
Details
Roosters symbolize confidence, good luck, and protection, and with a name meaning adventurous and bold, the Barrel Shack Fernando the proud Rooster statue lives up to his name.
Classic farmhouse style meets modern metalwork with the intricately designed body, topped with the signature red comb of the head. Just as roosters use their tails for balance, Fernando's lightly curving tail adds balance to the design. Combining detailed feathering on the wings with colorful embellishments on the wattle, the all metal construction of this 15"  statue brings an imposing but friendly juxtaposition to your home  and garden.
Every sculpture at The Barrel Shack is assembled by hand. It takes 3 days for each welder to create one unique masterpiece. The welders have 8 years of experience before they are able to create these works of art. The material used to bring these animals to life is iron. The iron is first cut to the particular shape and size, then welded together for assembly. The welded iron is then polished until smooth and treated by a special electrophoresis powder to prevent rusting. The sculpture is then painted and jewelled to bring out the individual characteristics.
Size: 18" x 15" x 6"