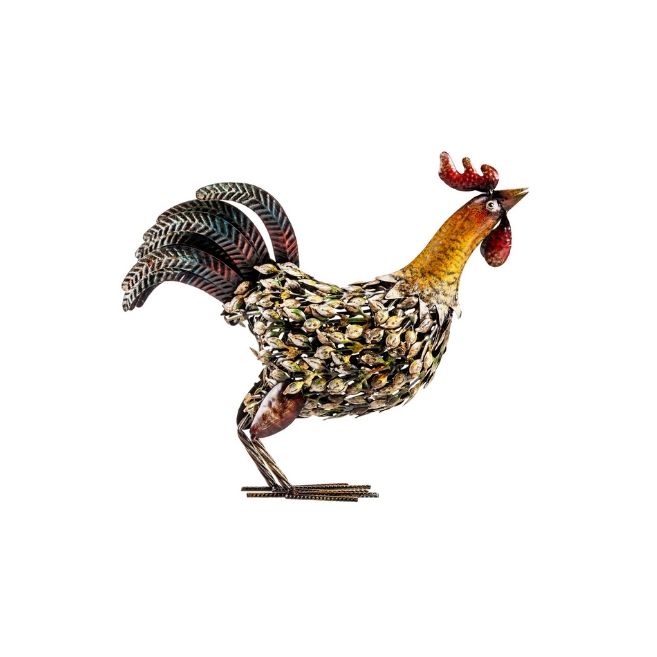 Details
As the Julius stretches out his neck in a proud gesture of defiance and confidence, the brilliant and vibrantly hued color palette gives this metal sculpture from The Barrel Shack a distinct sense of expert craftsmanship.
Featuring layers of metalwork features along the body that converge onto a prominent set of tail feathers, the Julius is at once a rustic and charming piece of artwork for your veritable country-style collection of accessories in your home. And stretching out 17 inches, the Julius needs a prominent place on a table or a shelf.
The Barrel Shack loves the witty, creative nature of the Julius that brings such rustic, authentic charm into your home. If you enjoy the patina from well-worn, weathered metal, you'll love the Julius. It's the perfect accompaniment to a country lifestyle.