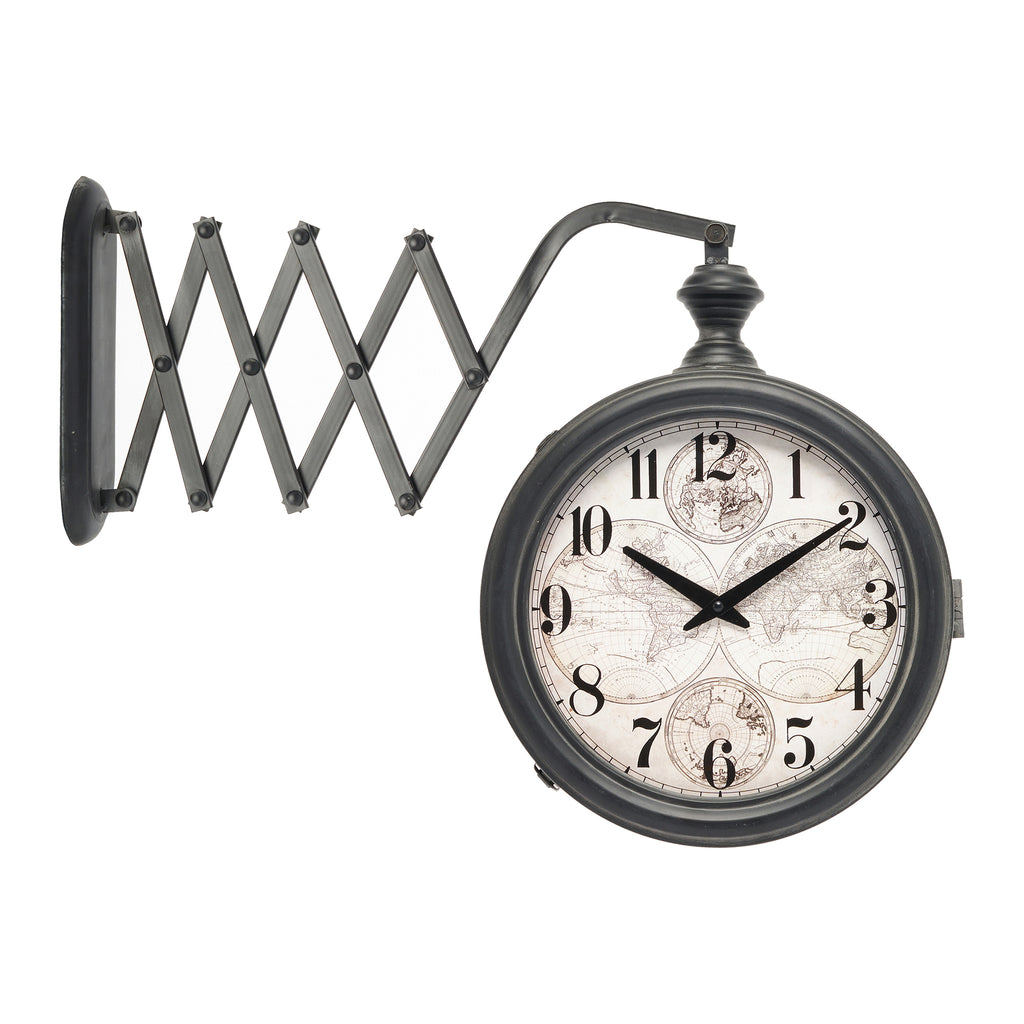 The Barrel Shack™ The Rimington
Details
Bold and beautiful with a decidedly vintage bent, The Rimington timepiece brings a sense of nostalgia into your home or office space, styled as it is to reflect the railway clocks of yesteryear.
Superbly crafted from study iron, the large double-sided clock face ensures the perfect view from any angle. The generously-sized numerals are set against a background of a world map, bringing forth those feelings of excitement and adventure that train travel so wonderfully brings.
With a statement cantilevered arm, The Rimington is a charming addition to your interior, whilst also making a stunning gift for an anniversary or other momentous celebration.
Specification
Rustic two-sided wall clock designed after reclaimed iron and medium-density fibreboard
Compatible with x2 AA battery 1.5V (battery not included)
Dimension: 24 ½"(extended) x 16" x 5"
Net weight: 5.4 lbs