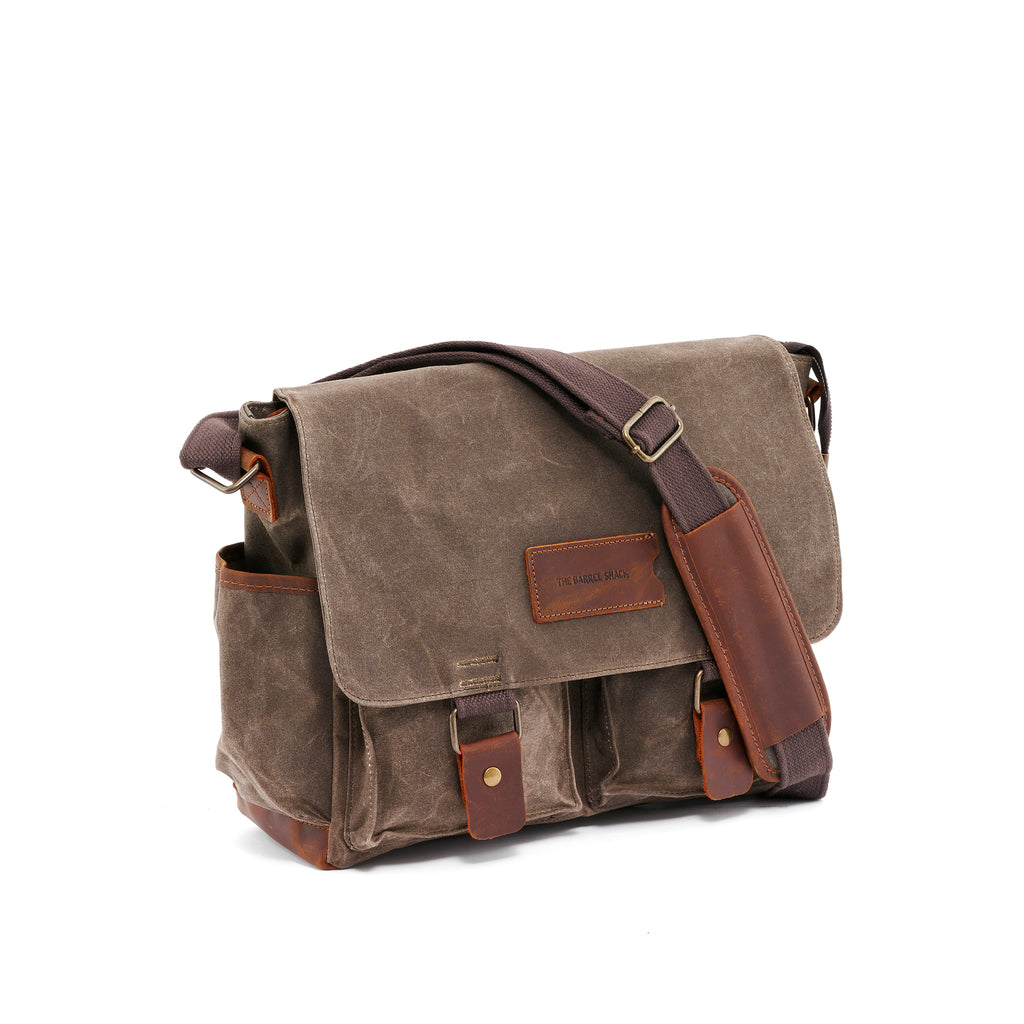 The Barrel Shack™ The Maxwell
Details
Classic messenger bags bring an immediate rustic element to any look, as demonstrated by The Maxwell by The Barrel Shack.
Using traditional expert craftsmen to construct the handsome accessory, The Barrel Shack emphasises versatile and elegant design in one piece. The Maxwell features all the essential components, including its multi-compartment construction and the convenient shoulder strap for easy carrying.
Handcrafted from waxed canvas and crazy horse leather trims, with reclaimed and repurposed materials in mind, the shoulder bag is a sophisticated statement piece for everyday commutes and weekend adventures.
Measuring at 40cm by 27cm, The Maxwell is compact yet durable, thanks to its sturdy leather material. Rendered in a worn-out slate grey, The Maxwell features a generous amount of space for storage in its main compartment which is fronted by a secure flap.
Behind the main flap are two smaller pockets for accessories like sunglasses or house keys. Wear this vintage piece with the shoulder strap across the body or on one shoulder for hands-free convenience. The messenger-style bag is ideal an ideal carry-all for storing everyday essentials while showcasing functionality and style.
The Maxwell by The Barrel Shack is a versatile and functional messenger-style bag for everyday wearing, storing all your essentials in its sleek and secure compartments for optimum convenience.
The Maxwell from The Barrel Shack is a handmade messenger-style shoulder strap bag that has been crafted from waxed canvas and crazy leather horse trims

Leather flap for main compartment

Two front leather flaps close with two leather and metal buckle straps

Canvas body strap

7" long x10.6" high x4.72" wide