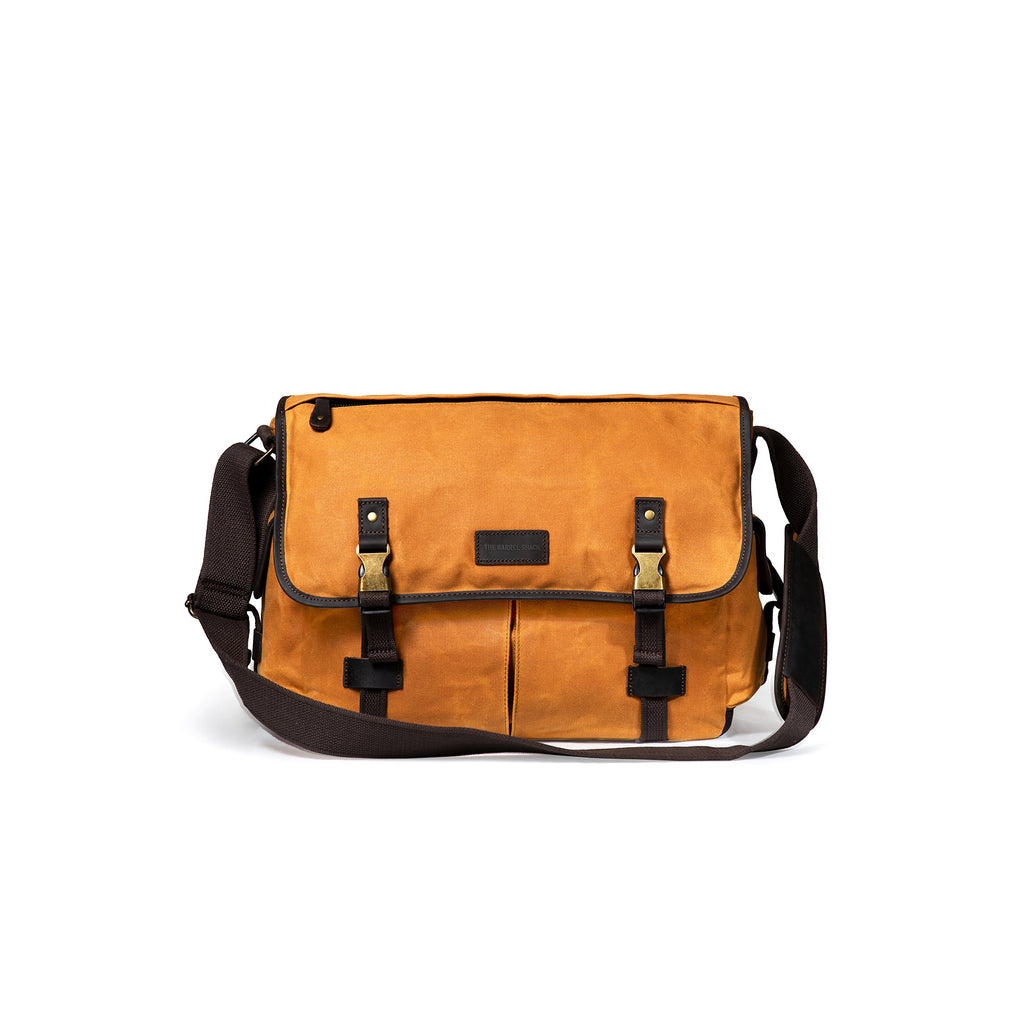 THE BARREL SHACK™ THE KEITH
Details
The distinct, rustic element represented in messenger bags brings style and functionality into one piece. The Keith by The Barrel Shack follows suit, using traditional expert craftsmen to curate a handsome accessory, with the essential features whilst boasting a generous amount of space for storage. Handcrafted using top-grain leather, with reclaimed and repurposed materials in mind, The Keith is a stylish statement piece with two enclosing clasps, a top handle, and a detachable shoulder strap to lend versatility when styling.
With a measurement of 40cm by 29cm, The Keith is compact yet durable with its tough leather material. The canvas flap secures your interior belongings with the two frontal clasps, and showcases an antique touch. An ideal carry-on for daily commutes, The Keith is easily worn hands-free with the detachable shoulder strap, or by its top handle to swing as you sway. Access smaller essentials like sunglasses or keys by utilising the two smaller size pockets to discreetly store them and retrieve them at any time. The Keith is the perfect carry-all accessory for everyday usage—a messenger-style bag which showcases functionality and style all in one.
The Keith by The Barrel Shack is a versatile messenger-style bag for your daily commutes, a timeless piece with a touch of rustic fare.
The Keith by The Barrel Shack is a handmade bag crafted from top grain leather
Messenger bag design with leather top grab handle and adjustable and detachable body strap
Features The Barrel Shack logo
Two metal buckle clasps
Two sized pockets
15.7-in long x 11.4-in high x 5.5-in wide