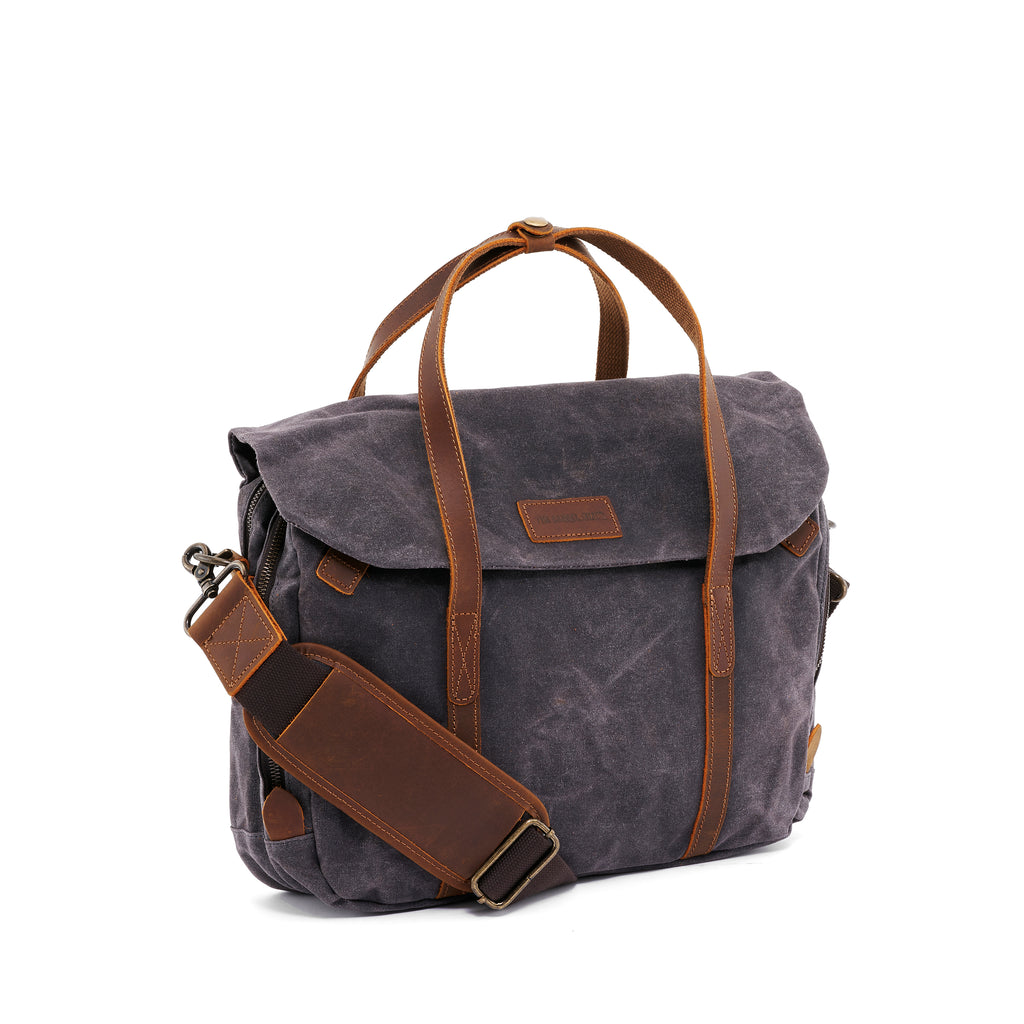 The Barrel Shack™ The Damian
Details
Give your office looks an update with the rustic The Damian by The Barrel Shack, a briefcase rendered in waxed canvas with genuine leather trims for an old-school fare.
Straying away from your typical black briefcases on the market, The Damian takes a vintage approach with its weathered leather look and back-to-basics design. Take this briefcase with you whatever the occasion—it'll keep all your valuables and essentials secure and snug.
Feel the vintage country charm with The Damian, a classically-designed, authentic companion measuring at 37cm by 27cm for a compact carrying functionality. The leather flap secures safely with the leather straps to lend a saddle-like impression to its appearance.
Constructed in a slender profile, The Damian is handcrafted, like all of The Barrel Shack's timeless products, for an accessory that will truly stand the test of time and unique in its own right.
Carry The Damian by the short leather handles on the top or make use of the longer shoulder strap which lets you sling the bag across your body or one shoulder for your next adventure.
The Damian by The Barrel Shack is the perfect companion for office commutes or outdoor adventures. Crafted in a rustic aesthetic, this bag doubles as a briefcase and a crossbody bag for optimum usage which can be worn for any occasion.
The Damian from The Barrel Shack is a handmade briefcase that has been crafted from waxed canvas and genuine leather trims

Leather flap closes with two leather straps and metal

Canvas body strap

11.8" long x 10.6" high x 4.7" wide