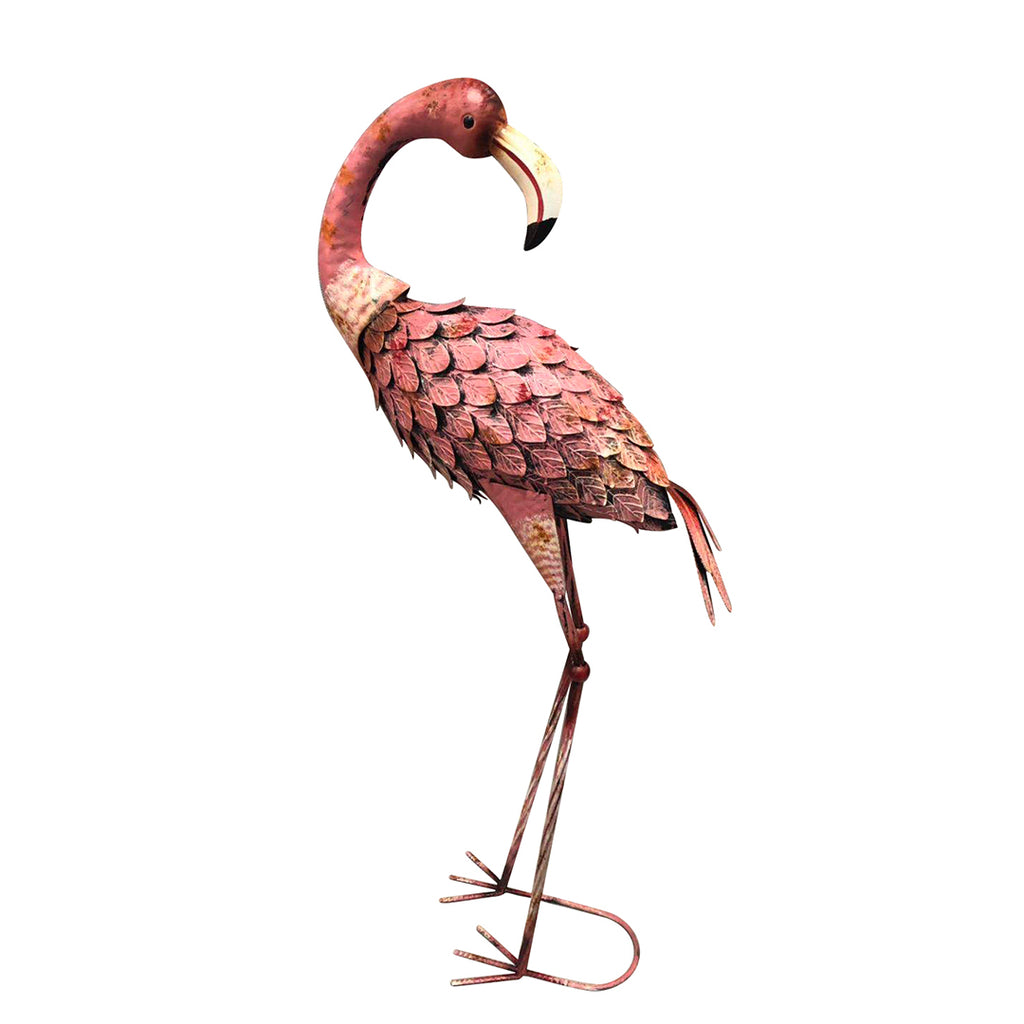 The Barrel Shack™ Godiva the Flaming Flamingo
Details
Make a bold interior design statement with Godiva the Flaming Flamingo. Standing at just over 30 inches tall, this magnificent metalwork sculpture has been carefully crafted to stand out with a patina finished in vibrant pink tones. Wonderfully emulating the graceful stature of a pink flamingo, this beautiful artwork allows the unique qualities of the bird to gloriously shine through.
Let Godiva add a pop of color to your room, and become a superb focal point that invites much discussion and delight.

Every sculpture at The Barrel Shack is handmade, taking three days for our experienced welders to complete. Each unique masterpiece is first precision-cut, then meticulously welded together, and polished until smooth. The sculpture is finished with a treatment of special electrophoresis powder to prevent rusting, with the final touches of paint added to highlight the piece's individual characteristics.