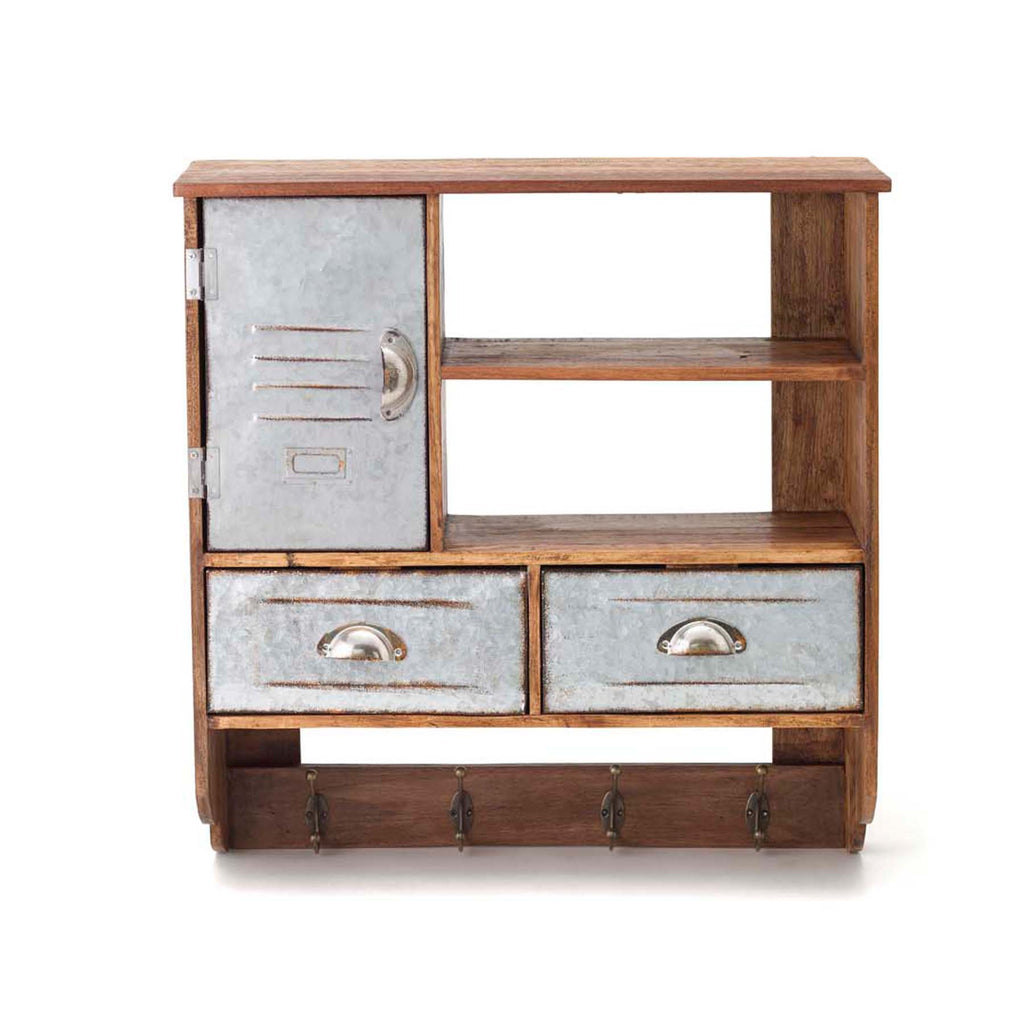 Details
Customize the walls in your home with rustic furnishings that accentuate your style like The Hana from The Barrel Shack. Featuring rustic wood and metal fashioned after reclaimed items, The Hana is a picture perfect display on your kitchen wall or another spot in your home.
The worn metal door and two metal drawers offset the darker woods with all its knots and whirls. Wood and metal—an excellent combination for those who love a rustic, country lifestyle filled with charming decor and accent pieces. And the four metal hooks below the metal drawers add another dimension to a piece that's already loaded with character.
The name Hana has several origins. It is an obvious variant of the name Hannah, which has quite an illustrious history among women's names meaning "grace." In other cultures, it means "happiness," "flower," "moon," and even "craft." To be named Hana is to shine forth or radiate—an aptly chosen name for something that radiates rustic, country charm.
Let The Barrel Shack's The Hana radiate its charm in your own home. Wherever you find room for The Hana on your walls, you'll also find that it works its charm on your family and friends. You'll love the compliments you get on your innate sense of style The Hana represents in your home.