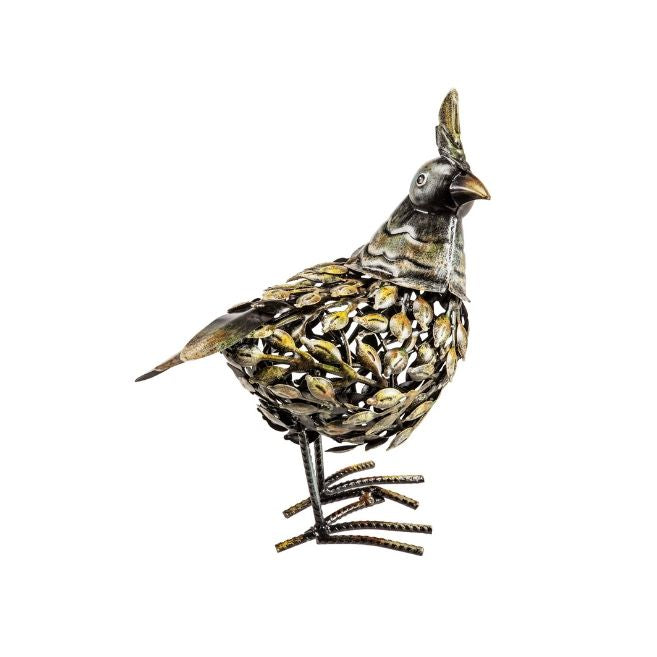 Details
The George by The Barrel Shack is an exquisitely detailed metal sculpture created with the look and feel of reclaimed metal. Showing a lovely patina, this well-worn looking, rustic bird proudly stands almost 9.5 inches tall, the perfect complement to a collection of rustic, charming pieces for a country lifestyle. Minutely detailed metal feathers are layered around its body, and the proud feather at the top of the head gives The George a whimsical appearance meant to charm any viewer.

The George is a colorful bird with brilliantly hued feathers and adornments. Known to be beautiful and majestic, the pheasant is common bird throughout the world.

The George by The Barrel Shack features the beauty and majesty in the metalwork sculpture that's stunningly detailed. Get the rustic, authentic look you like by adding The George to your collection of country pieces.