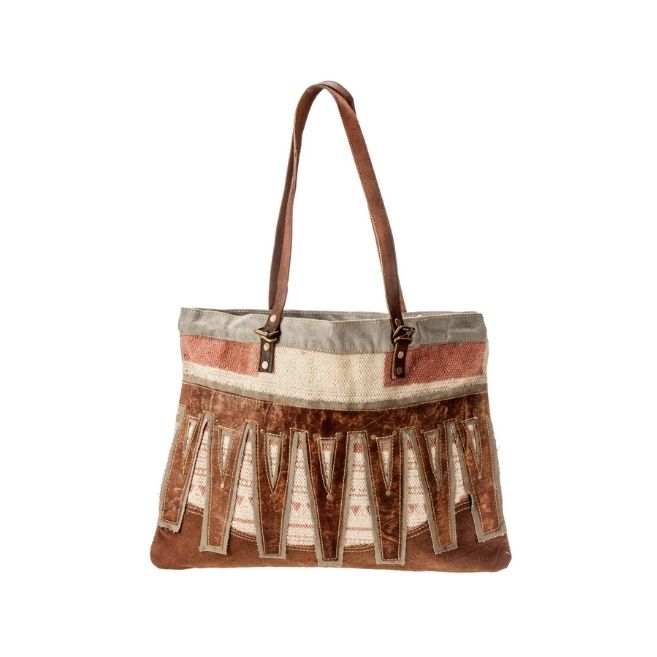 Details
Plenty of geometric shapes and interesting use of reclaimed-style materials make The Bailey by The Barrel Shack one of our most unique handbags. A symmetrical blend of shapes and colors combine with canvas and leather fashioned after repurposed materials to create depth and a variety of textures that are both pleasing and eye-catching.
The leather accents around the bottom of The Bailey give it a striking appearance, while pastel colors give it a softness that's both serene and comforting. Narrow leather straps are secured with interesting metalwork that gives The Bailey a natural, elemental feel. The Bailey is the perfect size at 17.5 inches by 13.25 inches for a day's outing in the country or just your daily commute.

The Bailey was created to bring rustic, authentic materials and style to a functional tote bag that makes life both better and simpler. If you're a fan of the country lifestyle, you need to add The Bailey to your collection of accessories that fully complement a rustic, rugged way of being.
The Bailey from The Barrel Shack is a handmade bag that has been crafted from authentic canvas and leather
Featuring unique leather design with metal stud accents
One interior convenience pocket
12-in Leather drop handle
17.5-in long x 13.25-in high x 1-in wide