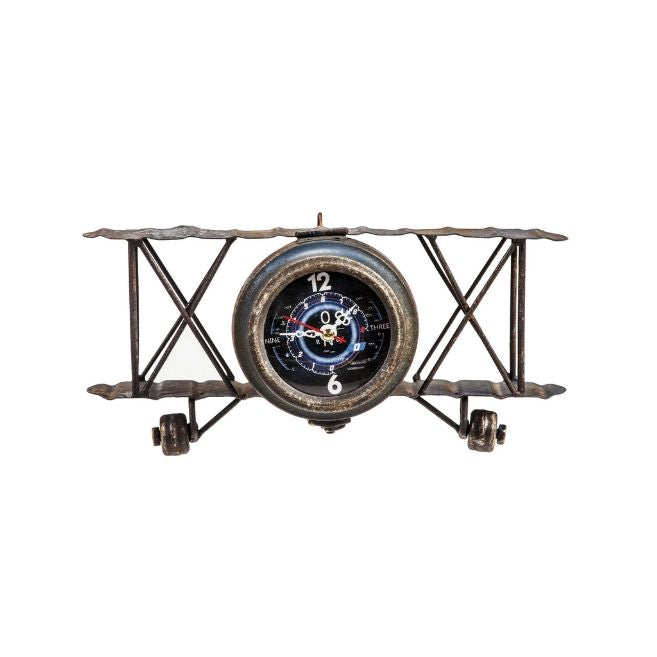 Details
Rustic metalwork. Authentic, old world charm. The Wright by The Barrel Shack evokes nostalgia for one of the most creative and prosperous times in the last millennium. The Wright captures that adventurous spirit with its well-worn materials and down-to-earth country attitude. The face on the front of the Wright is reminiscent of the gauges on these early airplanes that told the story of the new heights that mankind could reach.
The Wright brothers were many things in their lifetime: inventors, engineers, and aviation pioneers. They created and flew the first fixed-wing aircraft, creating the world's first successful airplane. There were other experimental aircraft before them, but the Wright brothers created something no one else had: aircraft controls that made fixed-wing powered flight possible. Their method of controlling the airplane became the standard—and remains the standard today.
The Barrel Shack excels at creating rustic, authentic home decor that becomes the standard for the country life. The Wright is but one of many offerings to help you create that standard in your own home. Measuring 10.2 inches by 7.5 inches by 4.9 inches, the Wright defines space and time in intricate detail and with the audacity to challenge anyone to rethink the possibilities.