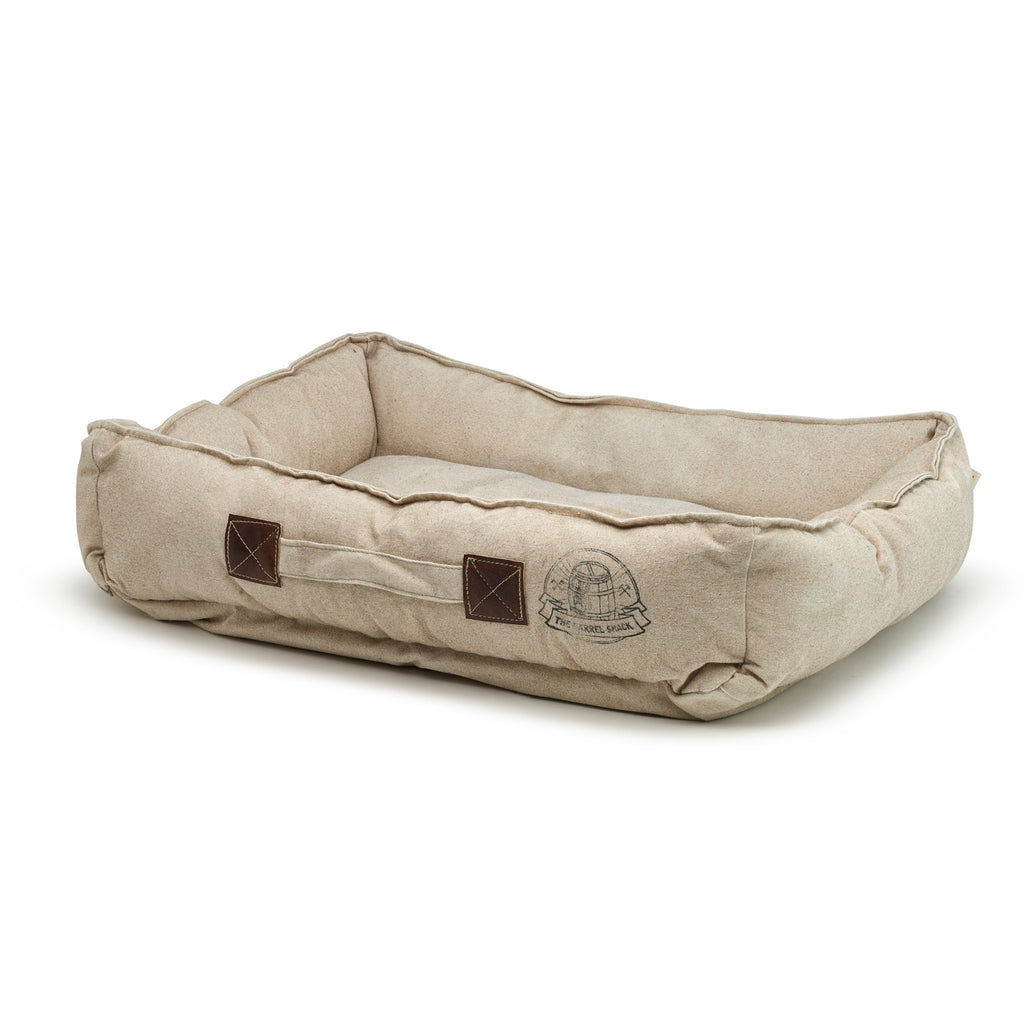 Details
Who says pet products can't be rustic and charming? Certainly not The Barrel Shack. The Warren is one of our pet products that exemplifies the charming country lifestyle you love for your home.
Featuring a small dog bed perfect for your little pooch, The Warren is created after an original design made from reclaimed canvas from old military tents. We've kept that look and feel in today's The Warren because our customers tell us often how much they appreciate our original designs. This charming little dog bed will cushion your four-legged friend with luxurious comfort, and you won't mind displaying such a unique looking dog bed in your home. No reason to hide the dog bed in the closet when you're entertaining because everyone will enjoy this one-of-a-kind piece. 
Warren as a surname comes from England and Ireland, while the given name for males comes from the French surname "de Warenne," a place name from an Old French word meaning "to protect or defend." Warren is a fine, upstanding name, and is the name of the 29th President of the United States, Warren G. Harding. 
The Barrel Shack is proud to offer The Warren to our dog-loving customers who treat their furry friends like family. Give your dog a comfy place to lie that you'll love having out as part of your rustic, authentic country decor.