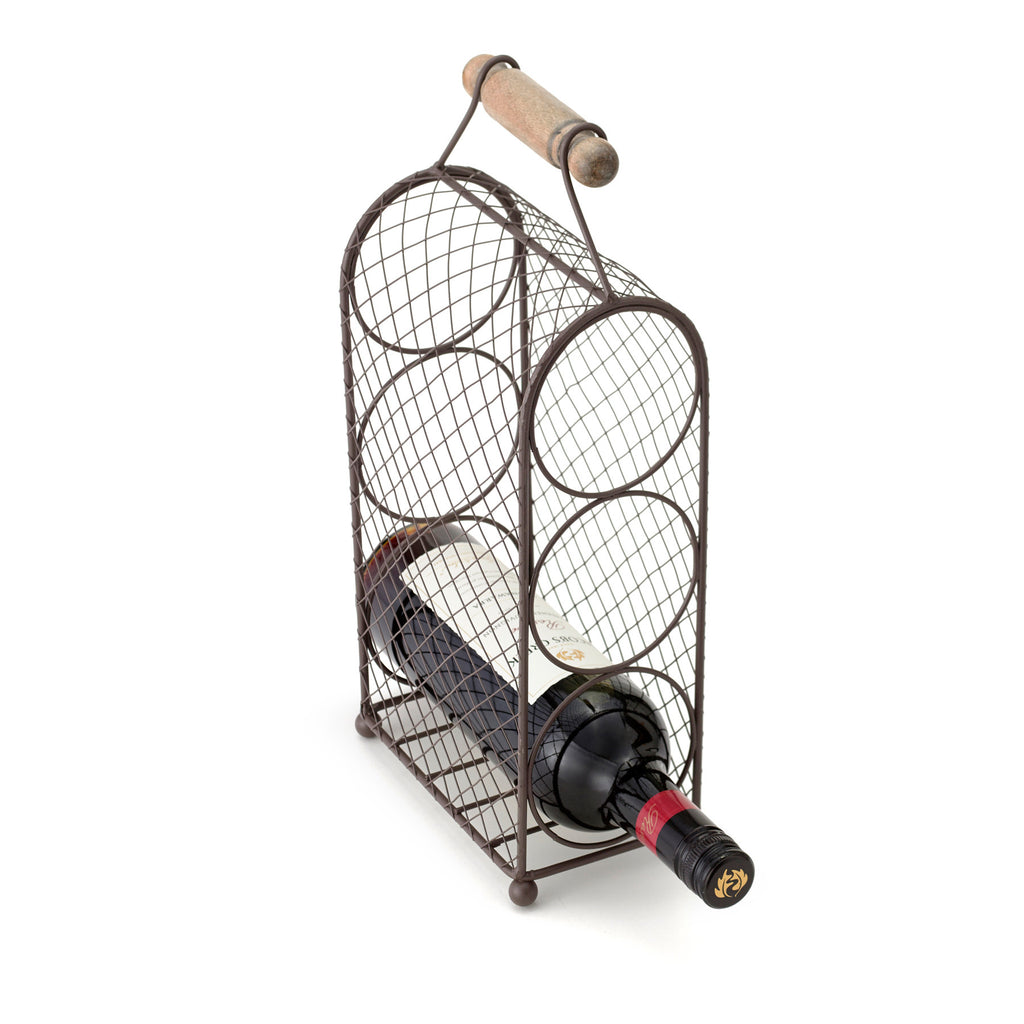 Details
If you're a wine connoisseur who also has a love of all things rustic and charmingly country, you'll love The Vine by The Barrel Shack.
Beautiful metal wire is cleverly fashioned into an exquisite French style wine bottle holder with a rustic wood handle. Perfect for displaying your vintage bottles of wine on your counter or a bar, The Vine makes sure to keep the cork soaked in wine until you're ready to pop it open.
Store three of your finest wines for when company comes calling and always be ready to offer your guests a little something they'll enjoy. The Vine measures a stout 15 inches tall by 7.3 inches wide and 4.3 inches deep, the perfect size for kitchen countertops or the bar set up in your living room.

The Vine is ripe with symbolism in both biblical scripture and by the Celtic druids. The druids recognized the vine as it grows opportunistically, digging in wherever feasible in order to create a strong base from which it could grow.
The Vine is the source and sustenance of life for its branches so that they can bear fruit. If there is no fruit in your life, you are not connected, but if there is fruit in your life, you will receive its grace. Wherever and whenever you enjoy fine wine in your home, grace it with The Vine from The Barrel Shack.