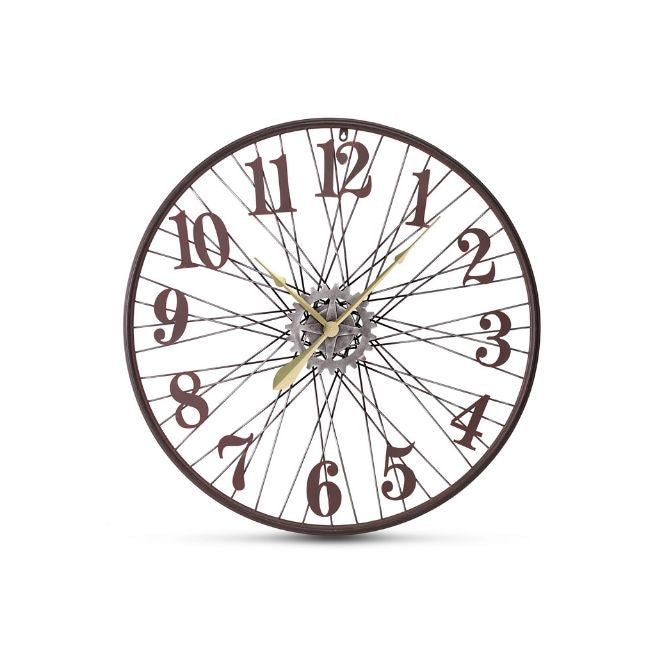 Details
The Barrel Shack is proud to offer The Victor, a thoroughly interesting and uniquely rustic wall clock for your home. If you strive to fill your home with intriguing and charming country pieces, The Victor will fit right in with your home decor. Fashioned on the original design using reclaimed and repurposed metal, The Victor gives you the look and feel of something old that's been repurposed for something new. This rustic wall clock also gives off the feel of an exquisite patina brought on by weather and use, an interesting and exclusive look.
The Victor measures a significant 33.9 inches tall by 2.75 inches deep and 34.25 inches wide, large enough to require a prominent place, but not so large that it eclipses everything around it. In fact, it's the perfect size for a wall clock to grab attention and make a statement.
A victor is a winner, a champion, a hero. The Victor by The Barrel Shack brings the thrill of conquering the idleness of staid home decorations for the masses. If you love to fill your home with the rustic, charming country lifestyle, The Victor fits right in. In fact, The Victor brings a burst of the old fashioned from the new that lends itself perfectly to accentuate your well-appointed home. Hang The Victor proudly on your wall.