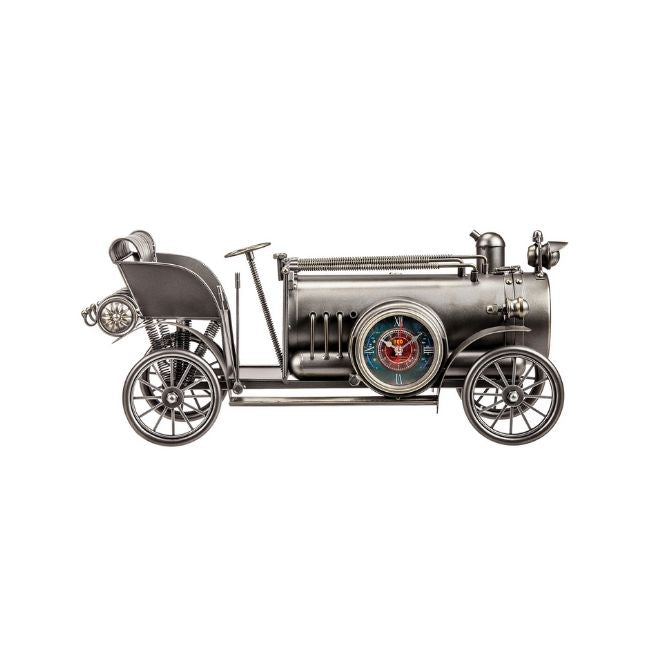 Details
Exquisite detailing brings to life the Royce by The Barrel Shack. Interesting clock faces in the form of old gauges grace the front and side of the Royce, giving it interest and functionality in all directions. Whether you're facing the Royce or standing by its side, you get a picture of how your time is being spent. As it sits upon the metal box, the Royce displays rustic metalwork with intricate details that exhibits your love of vintage luxury automobiles. With the box measuring 26.7 inches by 10.8 inches by 11.4 inches and the car measuring 25.2 inches by 9.4 inches by 10.6 inches, you'll need a prominent place to display the Royce.
The Rolls Royce is the epitome of the finest in luxury automobiles worldwide. The renowned car manufacturer and aero-engine manufacturer came about as a result of a partnership between two men in 1904. The company's reputation for superior quality lead to the epithet as "the best car in the world." Not many will argue that distinction, and the Rolls Royce is still a contender for the top spot in luxury vehicles.
If you want the epitome of rustic and charming accoutrements in your finely furnished home, you need the Royce as a centerpiece in your decor. The Royce by The Barrel Shack gives you the distinction of having the "best appointed home" on the block.