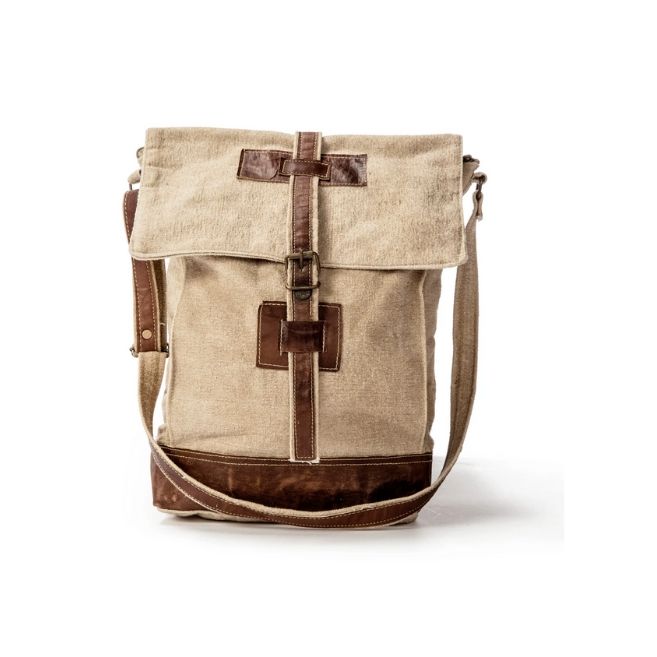 Details
The Barrel Shack introduces the Pat, a rustic, authentic handbag fashioned after an old mail satchel and designed with the look of reclaimed materials like military tents and goat's leather. Featuring a unique design that focuses on simplicity and functionality, the Pat has a leather shoulder strap for easy carry, and it buckles closed, then secured with a leather loop. These details add visual appeal through materials that evoke rustic charm with well-worn and loved character. 

Postman Pat was a children's stop-motion animated series from almost 35 years ago that was well-loved and has stood the test of time. Pat was a good-natured, much admired man who helped his neighbors with their daily problems and was always available to lend a hand up when needed. 

The Barrel Shack has brought back that era when the post and the postman were central parts of town life by designing an attractive shoulder bag after a mail satchel. Imbue it with your own rustic possessions.  We've created a one-of-a-kind piece that showcases your sense of whimsy style.