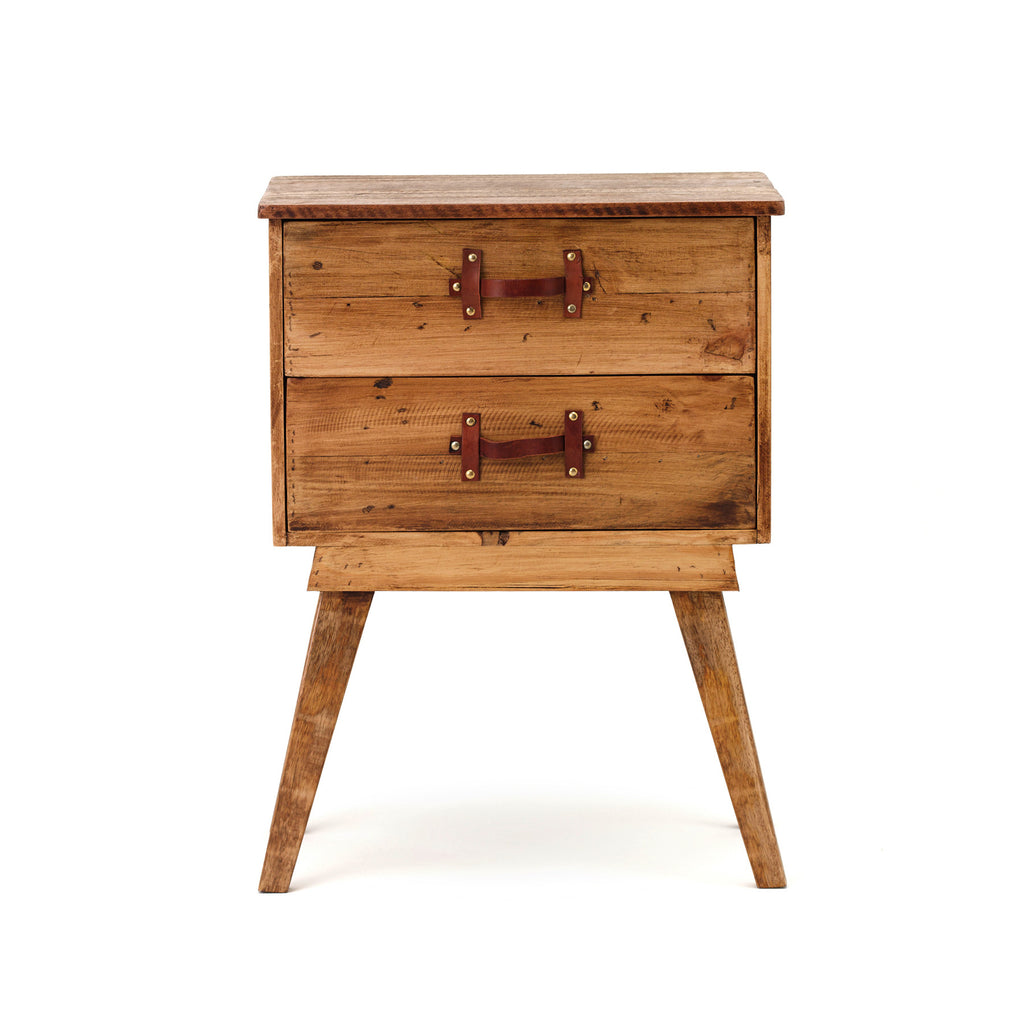 Details
If you're looking for an authentic country side table for your family room or bedroom, you should check out The Mathison by The Barrel Shack. Featuring wood styled after reclaimed barn siding, The Mathison has charming leather handles on its 2 (two) drawers that add a little old-world country appeal.
Reminiscent of old egg crates and other wooden boxes used for food storage or tools, The Mathison brings a sense of living the country lifestyle to any home decor. And it's the perfect size for a side table, measuring 24 inches high by 17.7 inches long by 11.8 inches wide. There are as many uses for such a charming little side table in a country-style setting as there are rooms in a home.
The surname Mathison comes from old English meaning "Matthew's son." The first use of Mathison as a surname is dated back to 1086 when the first Mathison family came to England following the invasion of William the Conquerer. The commonality of the name Matthew and being the son of Matthew leads one to believe that not all Mathisons are related. Their fathers merely had the same first name. The first Mathisons to arrive in the Colonies settled in the early 1700's.
Bring this rich history of colonial times and settlers in foreign lands to your own country home with The Mathison. From days long past comes the heritage inspired by reclaimed leather and wood that is the basis for The Mathison offered by The Barrel Shack.