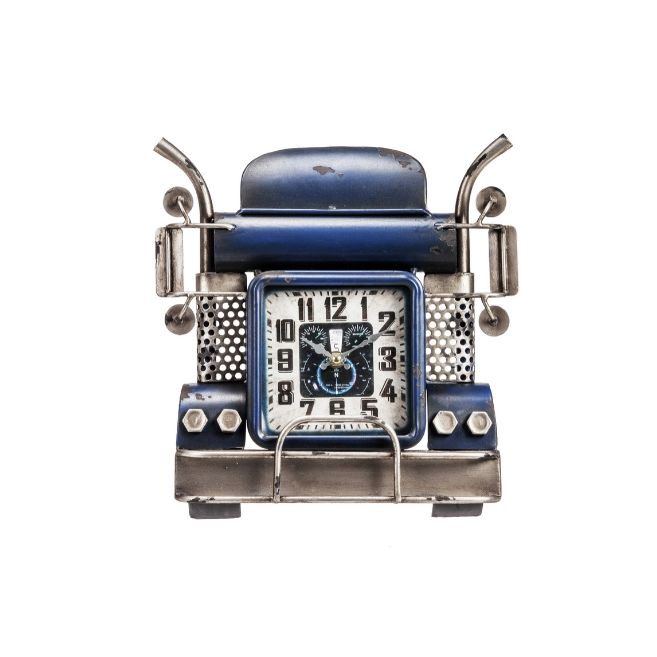 Details
The Barrel Shack has created the Diesel, featuring a well-worn, rustic depiction of an old diesel semi, aptly named to capture your attention and imagination. The authentic detailing shows a truck that's been driven hard, yet lovingly maintained. The clock face brings to mind the dashboards and gauges from years long past to evoke memories of traveling the roads and hitting the open highway.
Knights of the highway, diesel semi trucks are used today to bring us the goods we need. They carry almost every item of food available to the public. What's indisputable is the degree to which our economy relies on the diesel semi and its driver. It's not uncommon for a truck driver to stop along the highway and help out a stranded motorist or to forego time with his friends and family to make sure his delivery of goods makes it to the retailer in time.
The Diesel by The Barrel Shack measures 11.4-in long x 2.7-in wide x 12.2-in high. The Diesel brings the same spirit of tenacity and authenticity as the knights of the highway bring to our world. Without the Diesel, your home is as bereft as a grocer is without his delivery of produce. Rustic and charming, the Diesel adds life to your wall in the form of intricate metalwork and fine engineering.