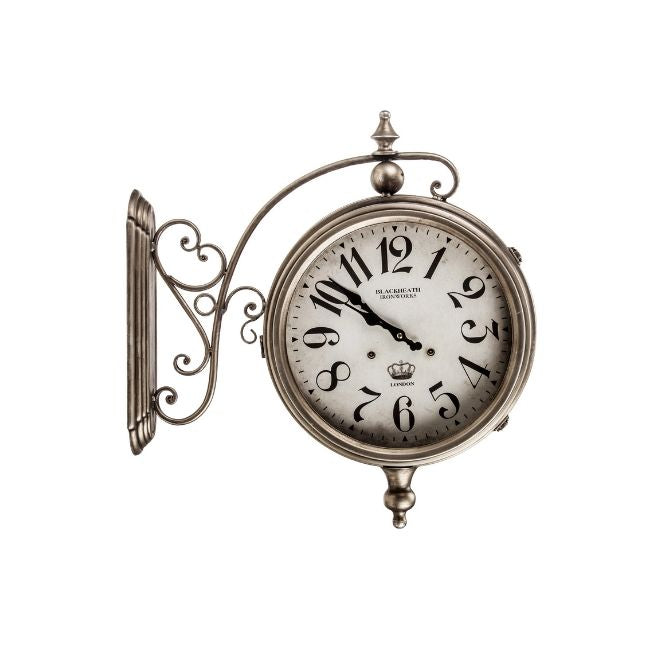 Details
Bring the flair of French inspired country charm into your home with the de Gaulle by The Barrel Shack. Featuring a unique clock face suspended from a scrollwork arm, the de Gaulle is made from rustic metals with a patina for an authentically vintage look. Each detail is purposefully crafted to display your love of the interesting and the unique to decorate your home.
The de Gaulle measures 21.25 inches long by 6.3 inches wide by 21.65 high. The rustic, silver scroll of the clock's arm adds elegant charm to your home. The de Gaulle features a clock face on each side to be hung to showcase the dueling side.
The de Gaulle by The Barrel Shack delivers prominence and stature to your home. When The de Gaulle graces your wall, you have achieved the rustic country look that others can only imitate. Like Charles de Gaulle, you lead and others follow in your footsteps.