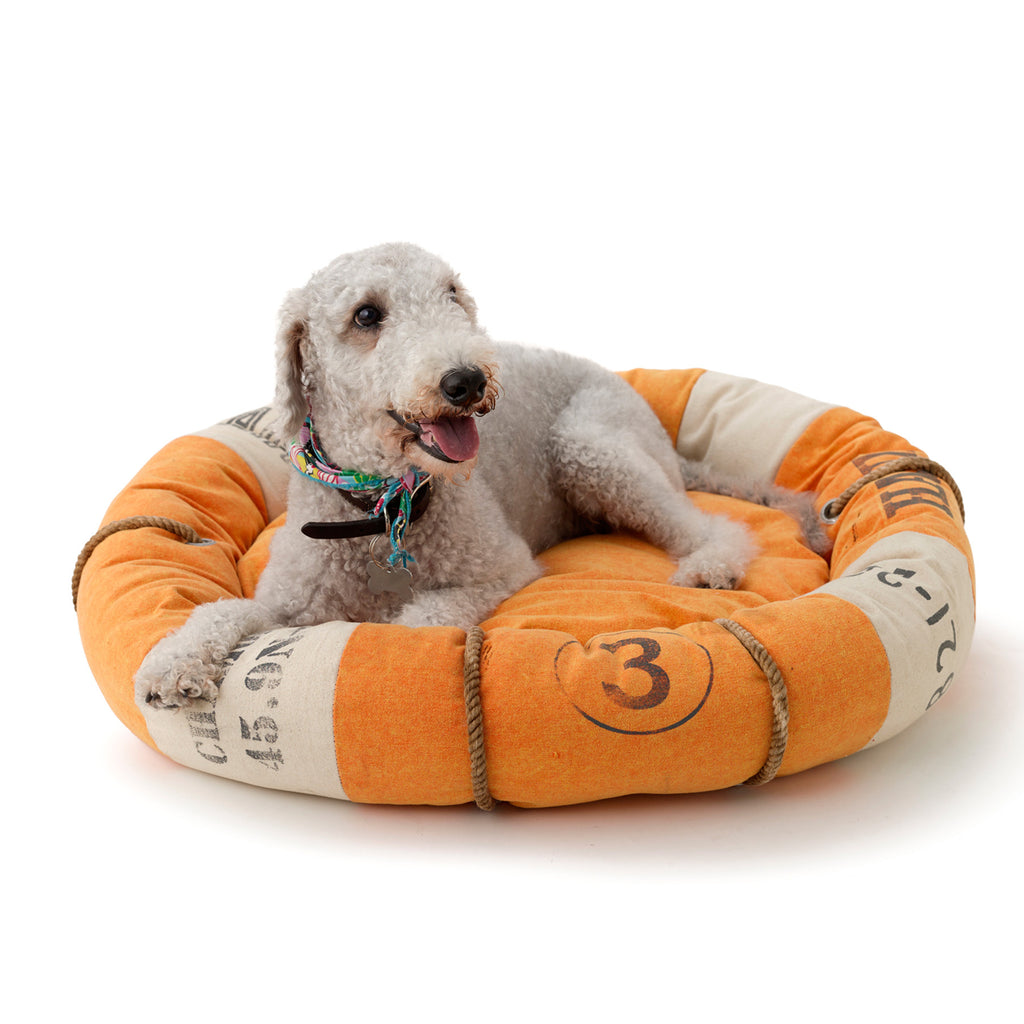 Details
You'll never need to hide The Dawson out of sight when entertaining in your home, thanks to an interesting and unique design that turns a common dog bed into a home furnishing with charm.
The Dawson's original design was made with authentic, reclaimed material for a look and feel that was rustic and well-worn. We've managed to keep that same look and feel in today's The Dawson because our customers love how well it fits in with their country home furnishings. In fact, once you see how well The Dawson fits in with your decorating scheme, you'll never want another bed for your four-legged friend again. Perfect for small to medium sized dogs, The Dawson has a luxurious rolled-side border around the outer edge that little bodies love to snuggle down in.  
Dawson comes from an Old English surname construed from "Dawe," a diminutive of David, plus "son." Dawson is literally "David's son," and the surname has survived since its earliest incarnation in 1405. A most famous historical Dawson, James Dawson, was godson of King James IV. 
Give the gift of a rich history in the form of a unique and luxurious pet bed for your furry baby. And you'll love displaying this pet bed thanks to its interesting design and reclaimed-looking fabrics that look well-worn and rustic. The Dawson will fit right in with your authentic country home furnishings.