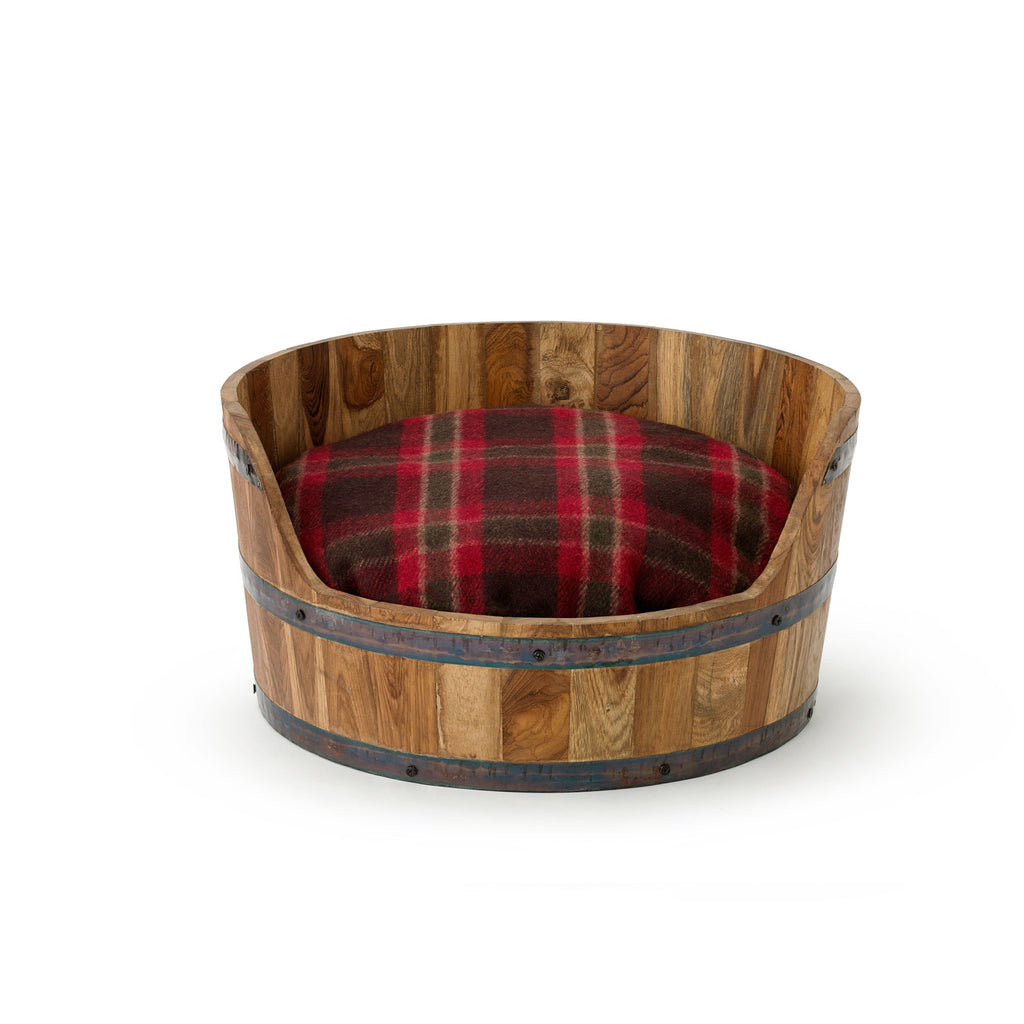 Details
Could anything be more classic and rustic than a barrel with metal hoops holding the wooden staves together? The Barrel Shack thought a dog bed designed after an old wooden barrel and stuffed with a soft, luxurious plaid cushion would please both you and your pet.
You'll love The Daniels for its rustic and authentic ambiance that complements your home furnishings. And your dog will love the comfy and plush bed that doesn't have to be hidden when company comes calling. You won't find anything like The Daniels in a pet store because only The Barrel Shack is dedicated to bringing you the authentic and rustic look you want for your home. Now your dog can enjoy the country lifestyle in a bed that accentuates rather than detracts from your furnishings.
A common whiskey barrel and a common surname, The Daniels has everything you want in a rustic and well-worn furnishing for your home. Creating the authentic country ambiance you want in your home is easier to do when you choose The Daniels for your four-legged friend's bed. You'll love it, and he'll thank you for it.