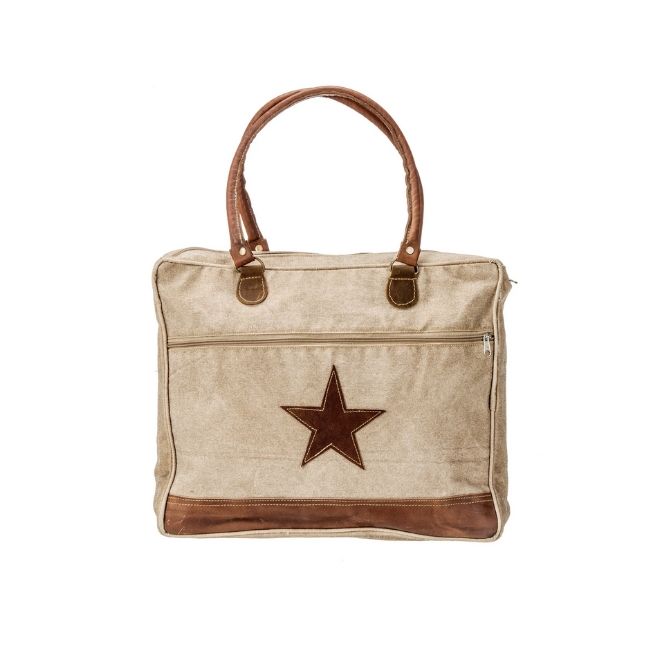 Details
What do you think of when you hear the word "western"? Do you think of old movies with cowboys, ranchers, and bandits? Or do you think of rustic country life that brings you closer to authentic materials and designs?

At The Barrel Shack, believes the latter, which is why we designed The Cooper with a single leather star on a repurposed canvas background. Evoking the Lone Star State where rugged, authentic country living is a way of life yet includes elements of grace and elegance, The Cooper is a combination of materials that has been reclaimed and styled into a distinctive statement about simplicity and taste.
The Cooper is big enough to carry your essentials yet not so big that it dwarfs your ensemble. The rolled leather handles are easy to slip onto your shoulder for easy carry or you can simply grab the handles and head out when you need to go.

The Cooper from Barrel Shack strives to give you a sense of worn, well-used materials to help you create an authentic country image. If you love country, you'll love the Cooper.
The Cooper from Barrel Shack is handmade and crafted from repurposed canvas and leather
Zip top closure with two interior convenience pockets
Features front pocket with zipper to keep you organized
10-in leather drop handle
16-in long x 13-in high x 3-in wide