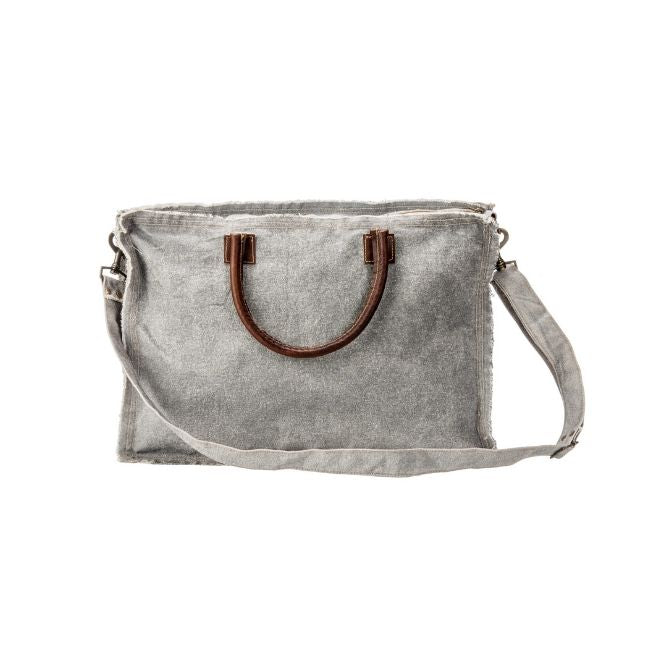 Details
Whether you like the rugged simplicity of its design or the rustic charm of repurposed-looking materials, you'll love the Collins by The Barrel Shack. A casual yet elegant bag, the Collins features raw-edged seams that give it instant texture and interest. Materials designed after reclaimed canvas and repurposed leather work together to give the Collins an understated style that can go from the farmer's market to the restaurant later in the evening. And there's enough room inside the Collins to carry everything you need for a day at the field or a night out on the town.

Add The Collins from The Barrel Shack to your collection of charming, rustic, country pieces. You'll savor the well-worn materials that give the Collins its one-of-a-kind appeal and the simplicity that takes The Collins from everyday use to a night on the town. 

The Barrel Shack designed this bag to be easily accessible, so in a sense, it was made with you in mind. Ready to go, the Collins will take you places in life and give you that rustic, authentic flair that you've come to love.
The Collins from The Barrel Shack is handmade
Crafted from repurposed-style canvas and leather
8-in interior convenience pocket 
7-in leather drop handle, and adjustable 28-in body strap with removable option
18-in long x 13-in high x 4-in wide