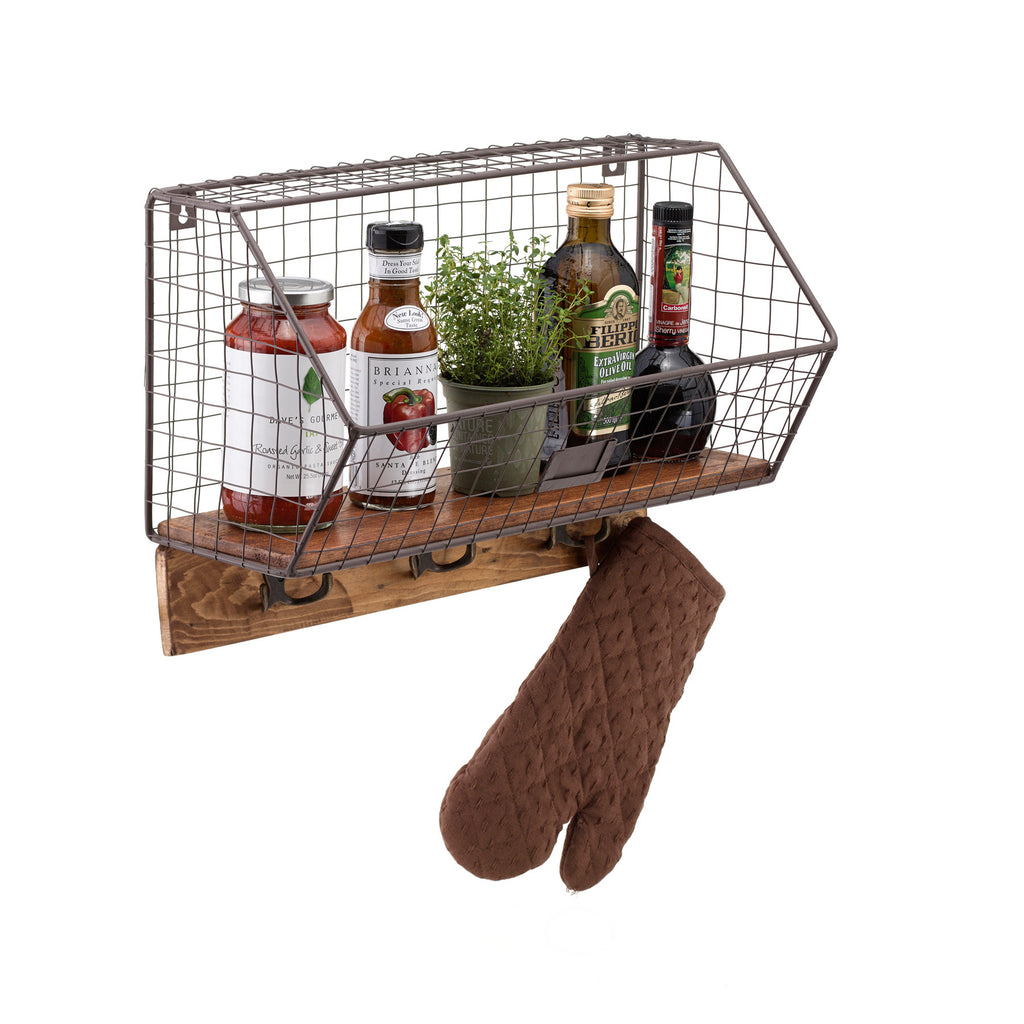 Details
Enchantingly rustic and inspired by reclaimed wood and antiqued iron metalwork, The Baxter has a charming country appeal that would look great in any room of your home. Imagine The Baxter on the wall in your kitchen with glass spice jars lining the metal basket and dried herbs hanging from the hooks. Or perhaps potted plants line the basket while gardening tools hang from the hooks. You're only limited by your own imagination when decorating your home with The Baxter. Measuring 20 inches by 13.4 inches by 7.5 inches, The Baxter takes just the right amount of space on your wall for storing or displaying your favorite items both in the basket and hanging from the hooks.
Baxter is an old English or Scottish name when surnames were the owner's occupation. It was originally from the early middle English word "bakstere" meaning "baker." Baxter actually was the feminine version of baker, or a woman baker, but over time is also started applying to both male and female bakers. If your surname was Baxter, someone in your lineage was a master baker at one time.
The Baxter from The Barrel Shack, brings the truth and beauty of a rustic, authentic country home to life on your wall. The truth of your love for all things fashioned with dedication to this lifestyle will shine through when you hang The Baxter on a wall in your home.