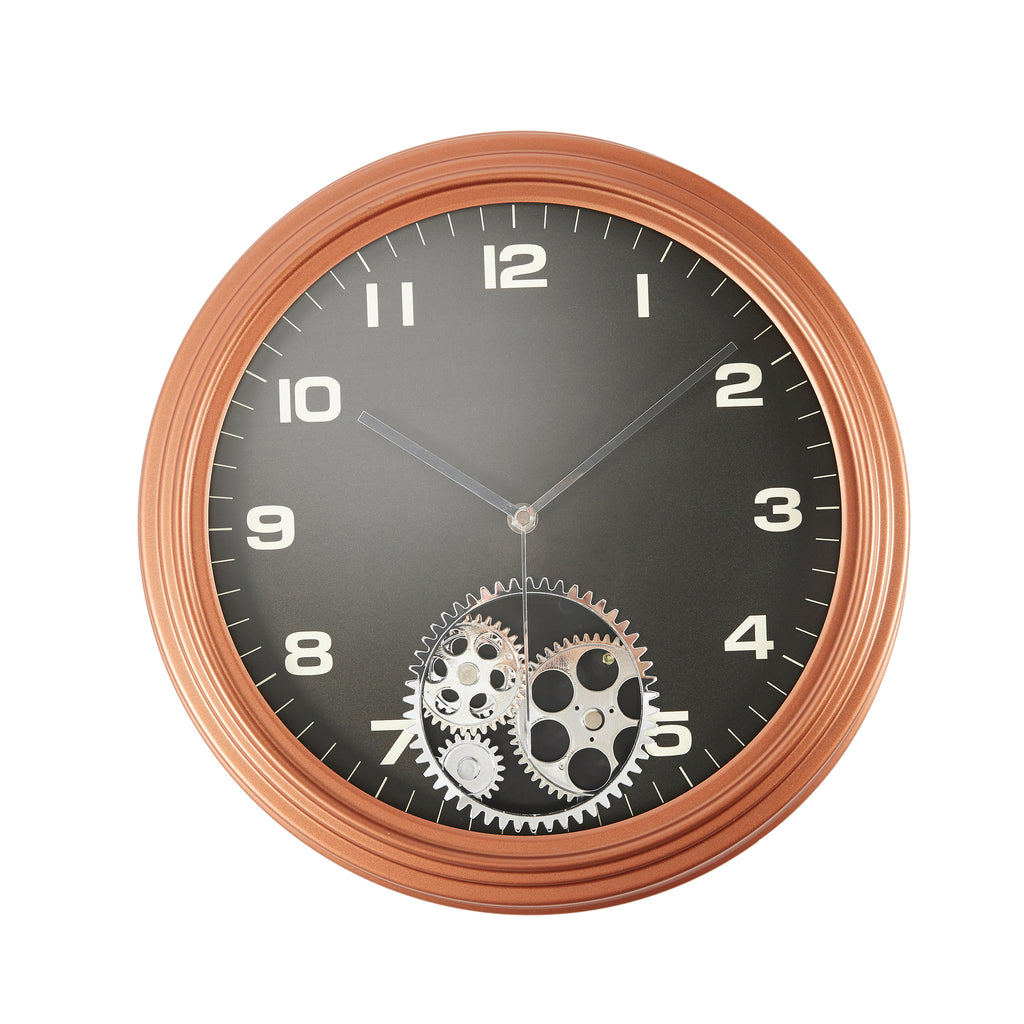 The Barrel Shack™ The Yannick
Details
Combining a modern clock face with elements of antiquity, as demonstrated with the skeleton view of the inner cogs, The Yannick by The Barrell Shack is a retro-inspired wall clock with a Swiss-made aesthetic.
Bring a touch of 70's charm to your home décor scheme, as the bronze case and modern numerals of the dial contrast charmingly with the skeleton view of the gears at 6 o'clock.  
Measuring 14.5 inches by 4 inches, The Yannick is a classic yet fun addition to your home with a retro-feel that makes it all the more appealing.
Whichever wall you choose to hang it, you can be safe in the knowledge The Yannick will weave a story of its own and be the subject of many a conversation amongst your guests.
With the Yannick, the Barrell Shack embrace the progression in design of the classic wall clock, bringing a modern interpretation to a timeless piece of engineering.
-Diameter: 14.5"