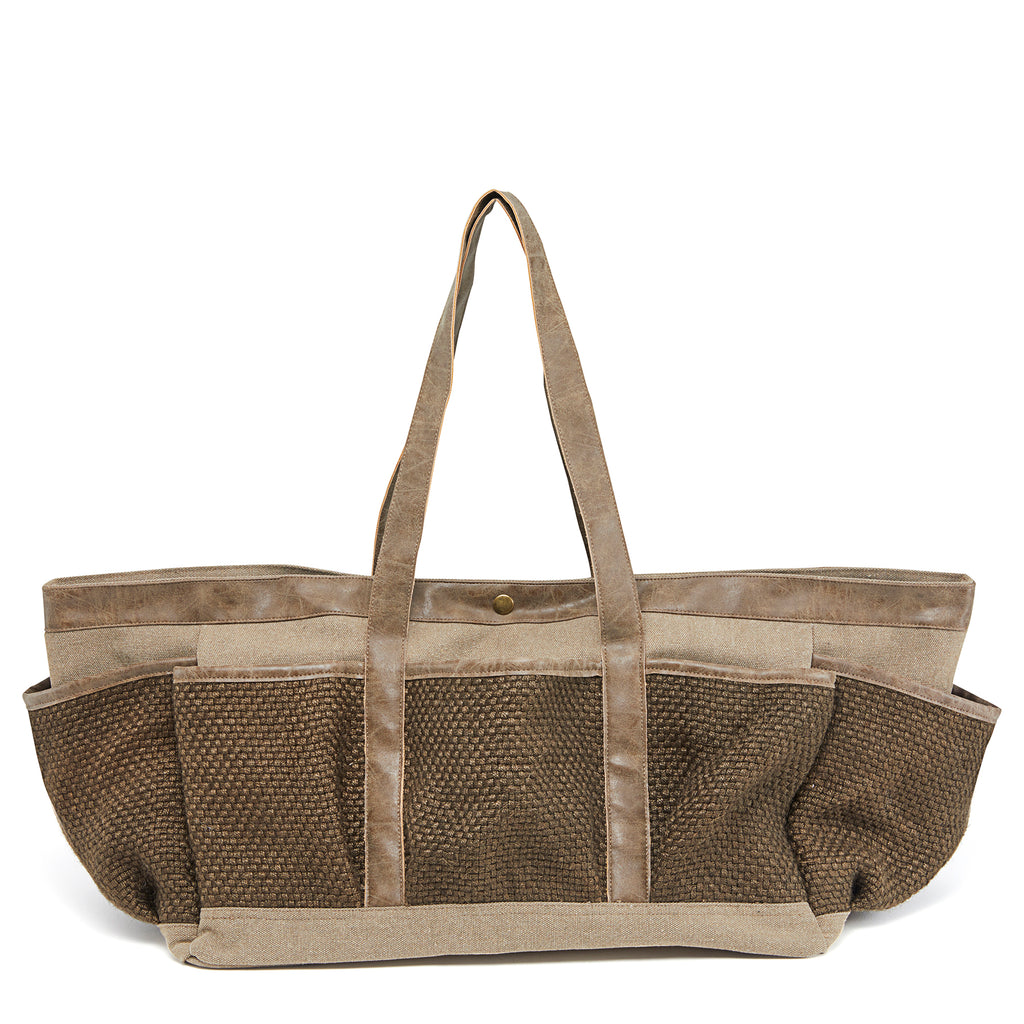 The Barrel Shack™ The Willow
Details
Willow is your perfect travelling companion, whether it's a quick overnight rendezvous or a sneaky weekend getaway. 
Measuring a generous 17.7 inches long by 9.8 inches wide, Willow's roomy interior means you have plenty of space for all your belongings. But should you need a touch more, choose from Willow's generous pocket options – three open pouches on the front and back, plus another one on either end. They're perfect for items you need to access quickly, whether it's your cell, headphones or secret candy stash to get you through your long journey. 
As for durability, Willow is more than built to last with a sturdy canvas base and thick hardy woven fabric. Double handles make for an easy carry, and muted brown tones meld well with any outfit. So if you're off on an adventure, or just need a hold-all to fit your workday needs, Willow's ready to be of service.
Hardy canvas fabric
Roomy black lined inner pocket
Quick snap closure
Two soft PU leather carry handles
Beautiful woven detail
17in long x 9.8in wide x 11in high