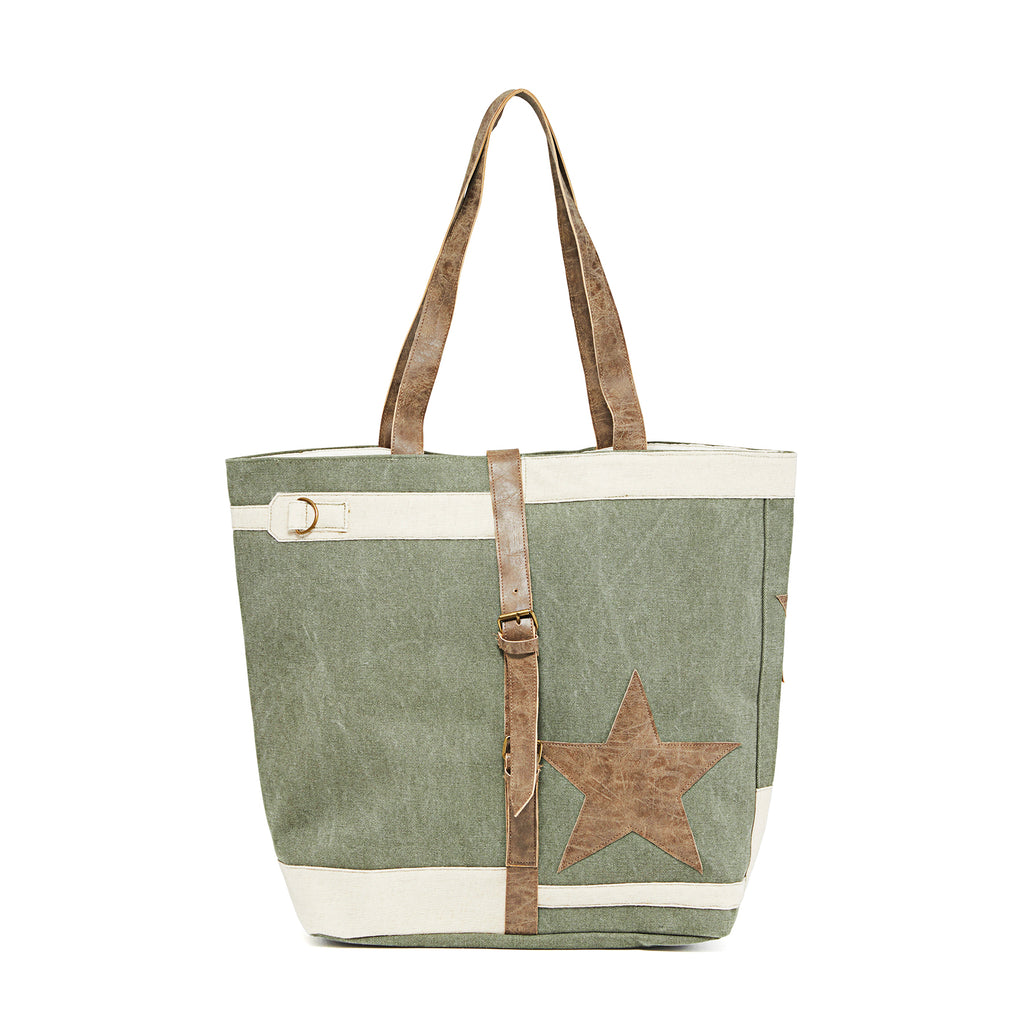 The Barrel Shack™ The Orion
Details
Named in honor of the beautiful Orion constellation in the night sky, this versatile handbag offers you much in the way of style and functionality.
At close to 13.7 inches high, inside you'll uncover a large fully lined cream interior, big enough to fit all your workday or class essentials, or bits and pieces for a day out at the beach or shops. There's also a small inside pocket, giving you quick access to your phone or make up essentials, plus you can easily hang your keys on the cute outside buckle near the upper front corner.
When it comes to style, Orion is beautifully finished in a gorgeous olive green fabric, with lovely beige highlights, and feature brown star motif. The generous double handle means it's easy to sling over your shoulder when you're on the go, plus the extra buckle at the front ensures all your belongings stay safe and secure on the inside. 
Truly a stand-out piece, Orion is adaptable enough to go from work to casual events to travel, and will give you years of service.
Sturdy canvas-like material with feature star motif
Vast interior with internal pocket for phone, makeup etc.
Large carry handles plus secure closing buckle strap
13.7in long x 5.9in wide x 15.7in high