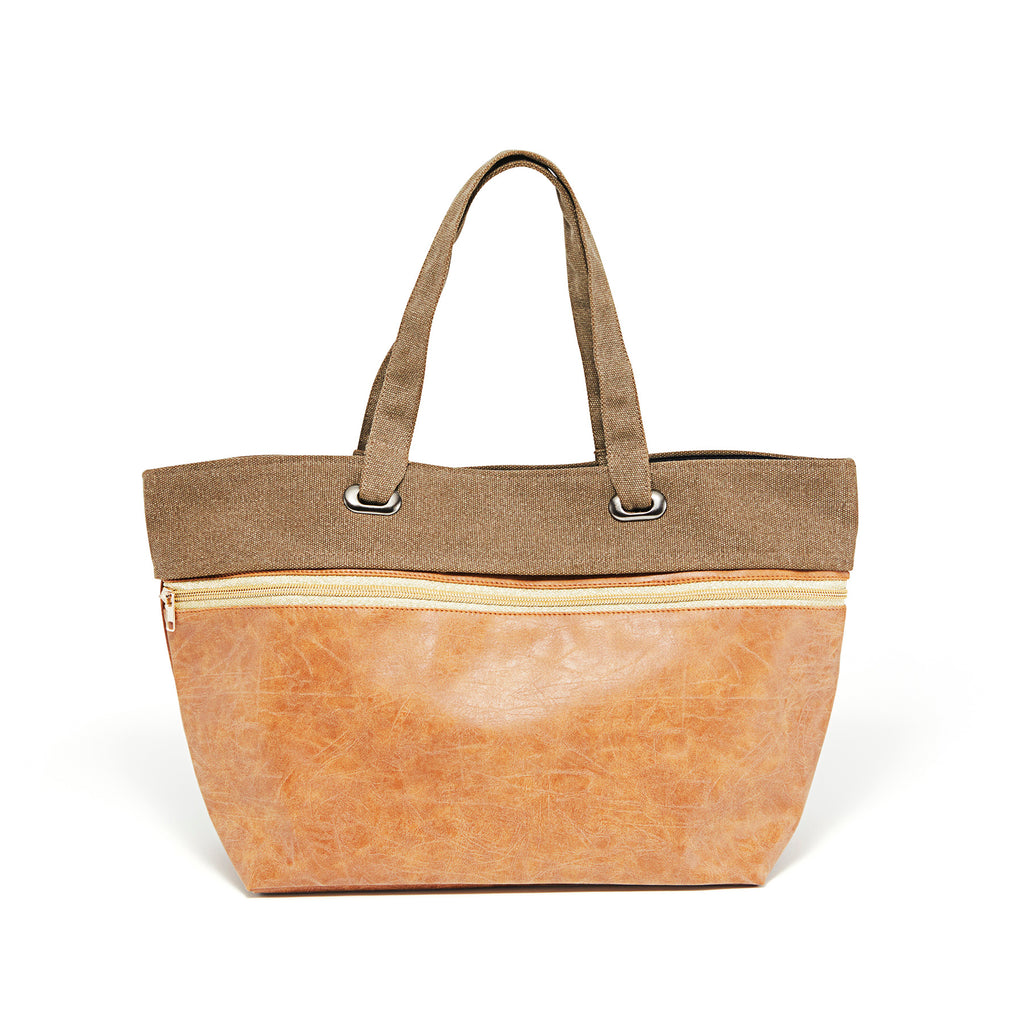 The Barrel Shack™ The Odette
Details
The Barrel Shack's Odetteis that one classic handbag you need in your wardrobe – a mainstay you can rely on to not only securely transport your belongings, but easily take you from home to work to an evening with friends or loved ones.
Sporting a beautiful tan exterior with contrast canvas strip and handles, the Odettemay seem deceiving compact considering it is actually big enough to hold a host of items including your laptop, makeup, books and more. A second handy zippered section on the outside is the perfect spot for smaller valuables you just do not want to lose such as your keys. The inside compartment also boasts two further open pockets, so you can stash items you need to access quickly, like your cell.
Affording you a great mix of classic style and functionality, Bruna will be with you for many years to come, a trusted partner to see you through any occasion or season.
Soft tan PU leatherfabric with canvas highlights
Spacious midnight-black lined interior
Extra full-sized zippered outer pocket
Two small inner pouches for quick access items
Sturdy canvas carry handles
18.8in long x 6.2in wide x 9.8in high