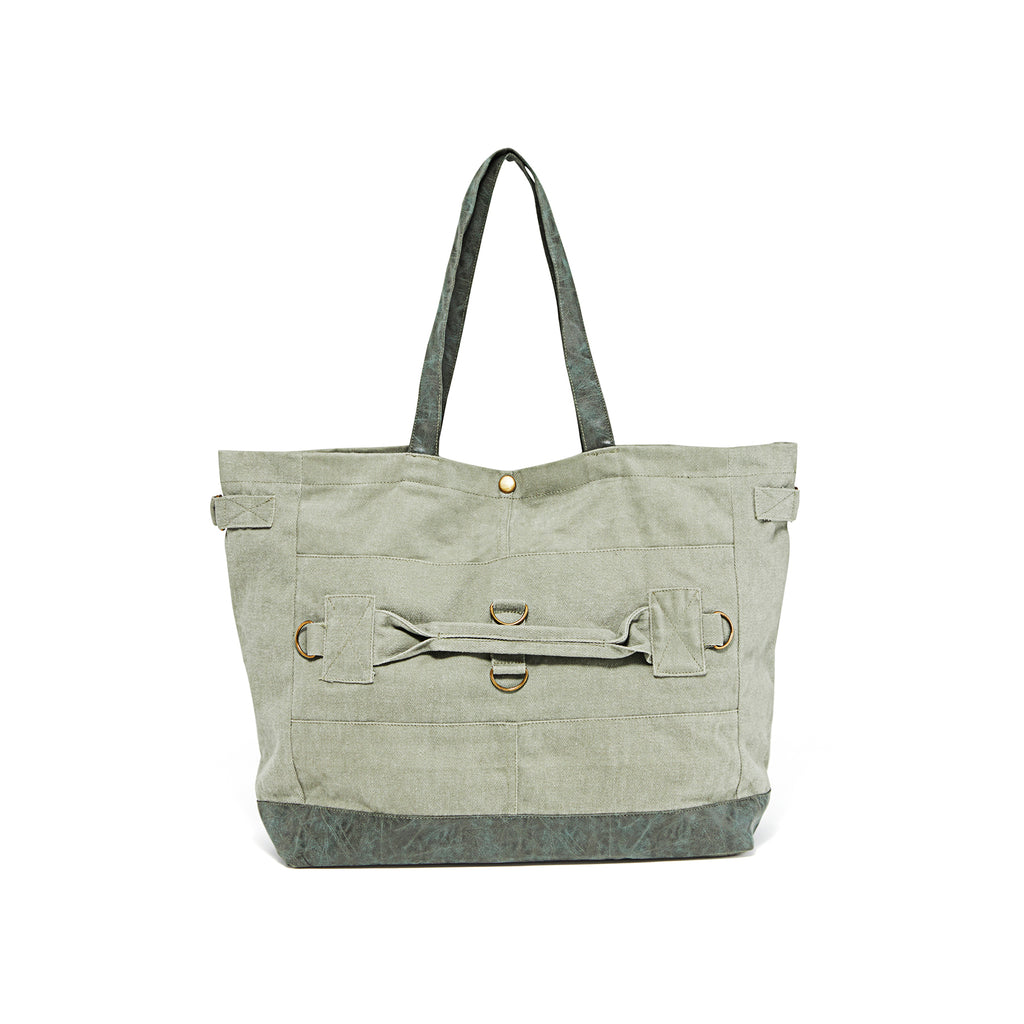 The Barrel Shack™ The Mackenzie
Details
Casual and comfortable, The Barrel Shack's Mackenzieis your go-to bag for overnight trip, shopping expedition or a fully day of classes.
Reminiscent in style and color to green army fatigues, this generous handbag is made from a soft yet durable fabric, and features a huge black-lined inside pocket to house your everyday essentials. You'll be grateful for the quick snap button closure when you're in a hurry, plus the two outside buckle straps afford you the chance to tighten things up if you want to be extra sure your belongings are safe.
At first glance, Mackenziemay look a little plain, but a closer inspection will reveal some special touches including the deep green suede handles and feature lower panel. Pair Mackenziewith your favorite t-shirt and cargos for a down-to-earth casual look, or use her to add a casual vibe to a long flowing maxi or shirt and skirt combo. A perfect little flare to any outlook of your choice.
Soft yet durable fabric with suede green handle and lower panel highlights
Roomy internal pocket with midnight black lining
Quick snap closing with 2 side buckle straps
9in long x 5.9in wide x 13.7in high