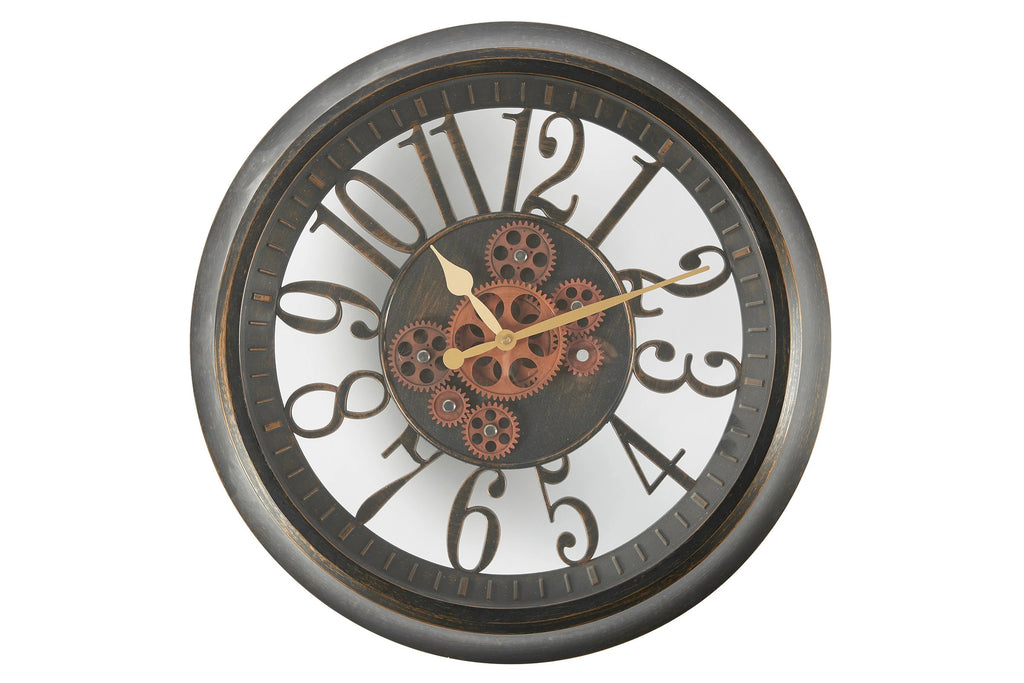 The Barrel Shack™ The Linus
Details
With the Linus, The Barrell Shack have masterfully combined the old and the new, taking the inner dial of a vintage-looking wall clock and placed it into a modern casing.
The result is a beguiling contrast of timeless charm with modern appeal.
The skeleton bezel and weathered bronze numerals juxtapose beautifully with the outer case, making this a piece which will fit perfectly in both a classic and cosmopolitan environment.
At 20 inches by 3 inches by 20 inches, The Linus will make a prominent statement on whichever wall it is displayed, transporting you back to a golden age in which Swiss watchmaking was both revered and highly valued.
With The Linus, The Barrell Shack commemorates a lifestyle of rustic pleasure and authenticity, when mass-made was unheard of and craftsmanship was celebrated.
- Diameter: 20"