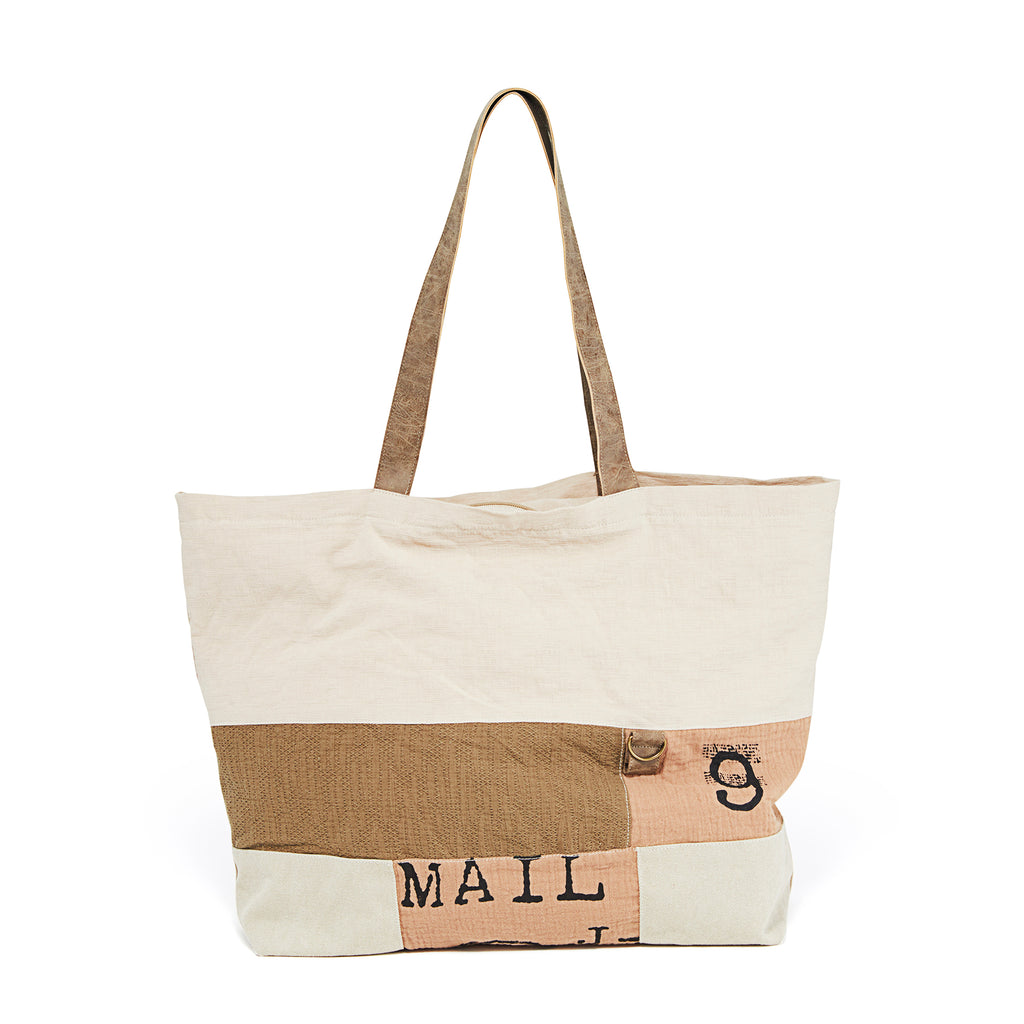 The Barrel Shack™ The Jocelyn
Details
The Jocelynis The Barrel Shack's casual take on the classic mailbag from days of old – that reliable yet lightweight carry bag that helped the postman get his job done. And Mackenzie will do just the same for you. Not only functional, but easily flattened and folded to be packed and brought as an extra bag where necessary.
At an impressive 14.5 inches high, Mackenzie is made from a luxuriously soft fabric in neutral tones of beige, olive and brown. The outer featured patchwork and mail stamp draw the eye, while inside you'll be able to fit oh-so-much thanks to a large cream lined compartment and small inner pouch. The sturdy zipper ensures all stays where it needs to as you commute, and the double suede handles make carrying a breeze.
If you need a relaxed tote to get you from A to B with minimum fuss, Mackenzie's the ideal pick.
Soft linen-like fabric in neutral tones
Large cream lined inner pocket with smaller inner pouch
Quick and secure zip closure
Two suede carry handles
Featured patchwork print
15.7in long x 5.5in wide x 14.5in high