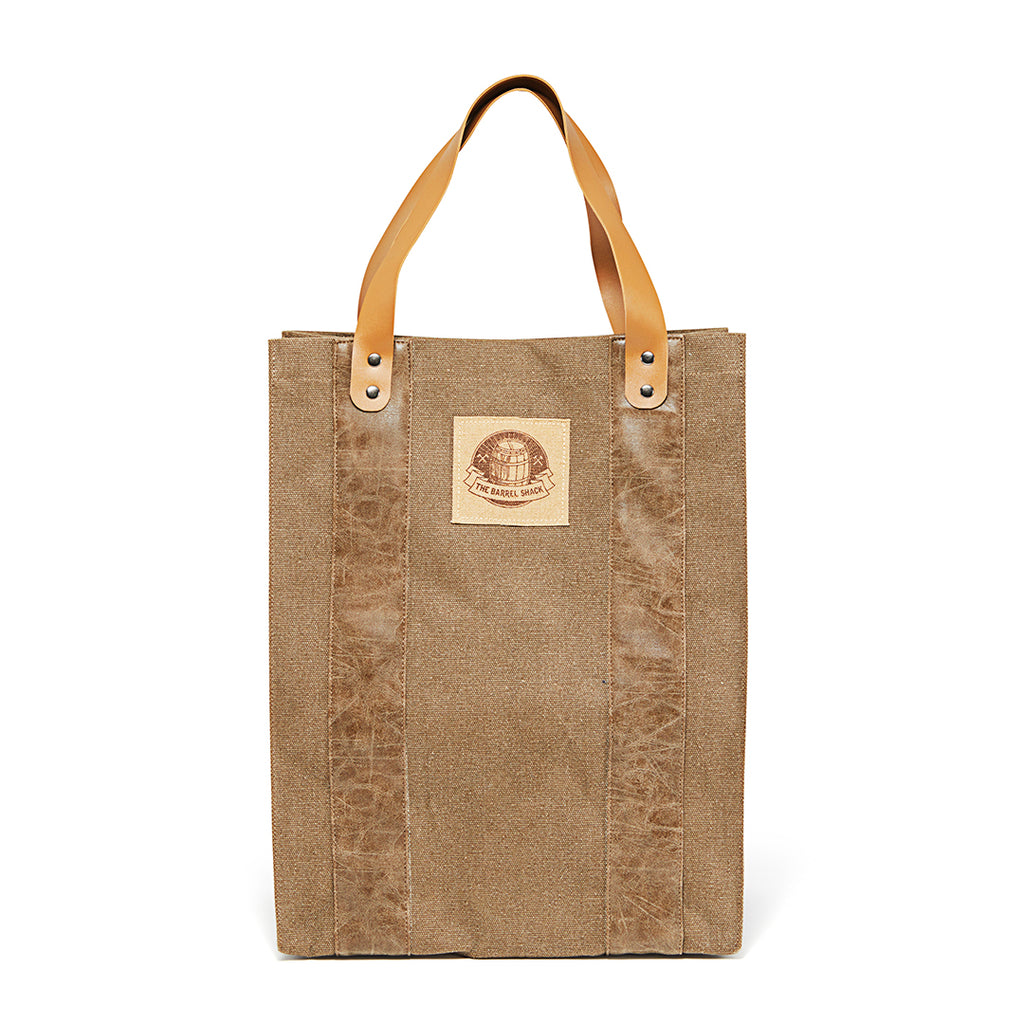 The Barrel Shack™ The Bruna
Details
If you need a bag that can stand up to anything your day can throw at you, The Bruna's a great choice. Made from a sturdy canvas-like fabric and equipped with generous strap handles, The Bruna is designed to go the distance, whether you're at work or play, or combining a little of both!
Standing at just over 15 inches high, you can easily fit all your everyday essentials inside, including the tallest water bottle. No need to worry about an accidental spill either, as The Bruna has a fully-waterproof lining; a great advantage when it's time to give your bag a little clean out too. 
While the fabric itself is tough enough to handle every day wear and tear, The Bruna is by no means overly utilitarian in style. The beautiful brown tones are complimented by soft suede front panels, which are wonderfully offset by tan leather-like handles. These neutral tones mean The Bruna compliments just about any outfit, plus she'll easily transition from day to night use.
Sturdy canvas-like material
Waterproof interior
Generous tan double handles with secure studs
11.8in long x 7.8in wide x 15.7in high