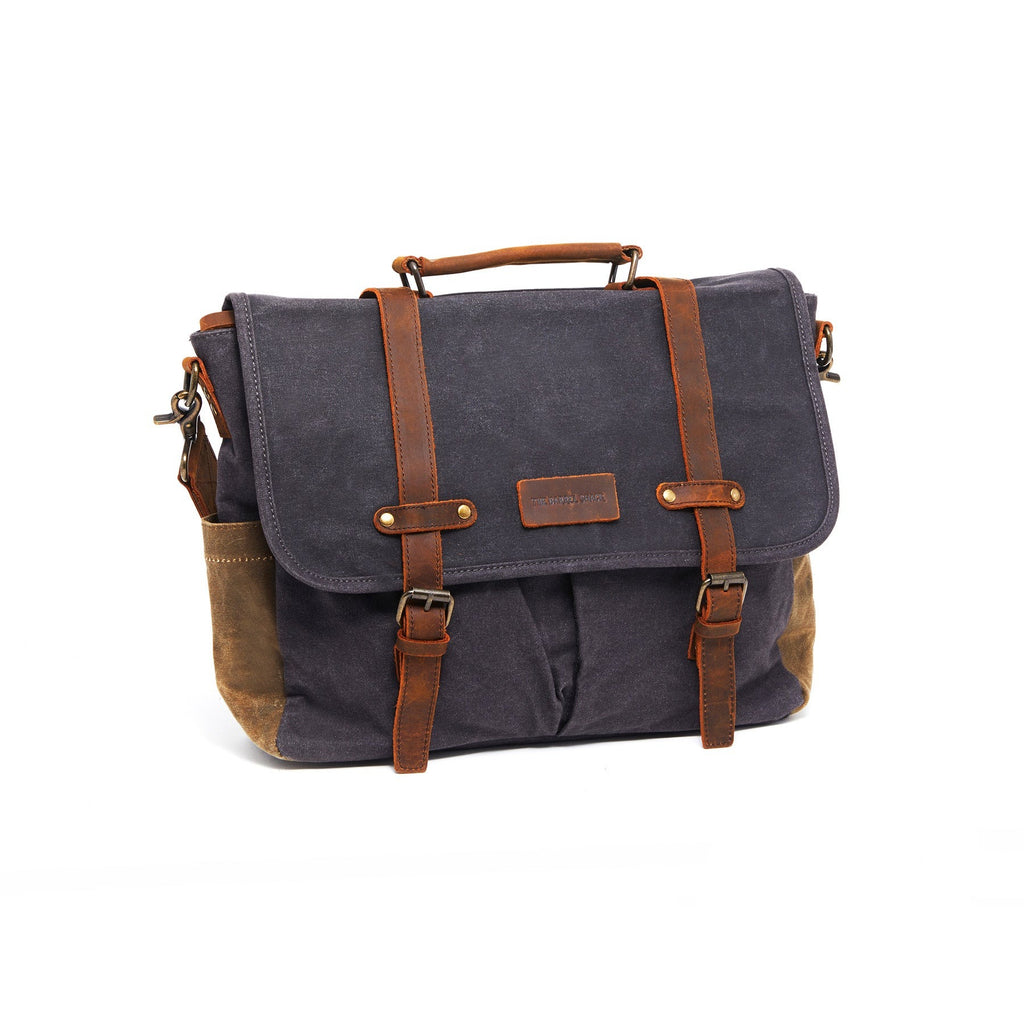 The Barrel Shack™ The Brooklyn
Details
Echoing the style of a vintage messenger bag, the Brooklyn by The Barrel Shack brings a sense of authentic rustic charm to your collection. The perfect combination of stylish functionality and rugged materials, The Brooklyn is bound to draw attention from all corners. Designed with reclaimed and repurposed materials in mind, like old waxed canvas and well-worn leather, The Brooklyn features unique accents such as leather straps and metal closures over the two exterior pockets and a leather handle which contrasts handsomely with the vintage canvas fabric.
The canvas flap secures closed with two rustic leather straps that are well-worn and durable, with two front pockets allowing easy access to smaller accessories. Two smaller side pockets in a contrasting coloured canvas are great for holding small essentials such as sunglasses. A large main compartment, separated into two, holds everything you need and fastens with a zip for ultimate peace of mind. The two interior pockets allow you to discreetly store valuable items, while the canvas strap lets you conveniently wear the Brooklyn across your body for easy, hands-free use. And at 16 inches by 12 inches, the Brooklyn is the perfect size to carry everything you need for the day ahead.
The Brooklyn by The Barrel Shack is a unique messenger-style bag which brings a touch of rustic charm and vintage authenticity to your collection.
The Brooklyn by The Barrel Shack is handmade bag crafted from grey waxed canvas and top grain leather trim
Messenger bag design with leather top grab handle and adjustable body strap
Features The Barrel Shack logo
Two front pockets with a leather and metal buckle closure
Two side pockets in a different canvas colourway
Interior zip top closure
Bag interior separated into dual compartments
Two interior convenience pockets
16-in long x 12-in high x 4-in wide