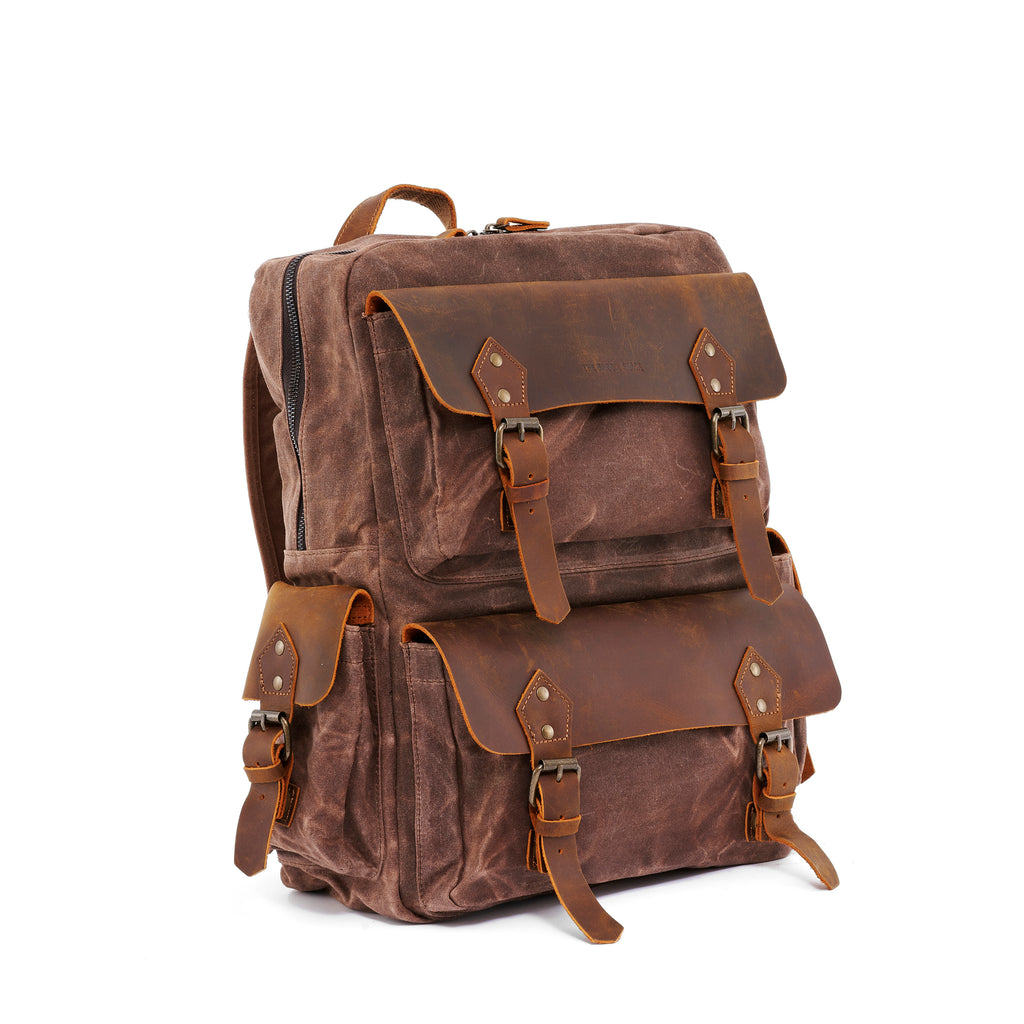 The Barrel Shack™ The Brandon
Details
Take The Brandon by The Barrel Shack to work or class every day to store and bring all your essentials in one convenient and supportive bag.
The rustic style of The Brandon gives it a covetable aesthetic, thanks to the use of resilient, reclaimed materials and well-worn leather, making this a staple that will stand the test of time. Stacked with two compartments at the front, the bag allows easy access to any essentials which can be accessed within arm's reach.
Each compartment can be securely tightened and opened with the robust leather and metal buckle straps. The side pockets are useful to hold smaller items, like keys or mobile phones. Carry your laptop, books and any everyday items in The Brandon, which features padded shoulder straps for comfortable carrying.
Wear The Brandon by The Barrel Shack for years to come, a look that will remain timeless thanks to its vintage, authentic appeal. Simplicity is key with this versatile piece, which is rendered in a natural colour palette comprising only two rustic tones for easy styling. The design is laid-back yet chic, while staying true to its function-forward approach.
Made from waxed canvas, The Brandon is lined with genuine leather trims. Store all your smaller belongings in the two front pockets and any bulkier items in the interior main compartment, then you're all set to go. Like all The Barrel Shack products, The Brandon is handmade by expert craftsmen so that each bag is unique in its own way.
The Brandon by The Barrel Shack is a unique and versatile addition to your everyday necessities, bringing rustic charm and functionality in one piece.
The Brandon from The Barrel Shack is a handmade bag that has been crafted from waxed canvas and genuine leather trims

Two front leather flap closes with two leather and metal buckle straps

Two convenient side pockets

One main compartment

5" long x 16.5" high x 5.5"wide