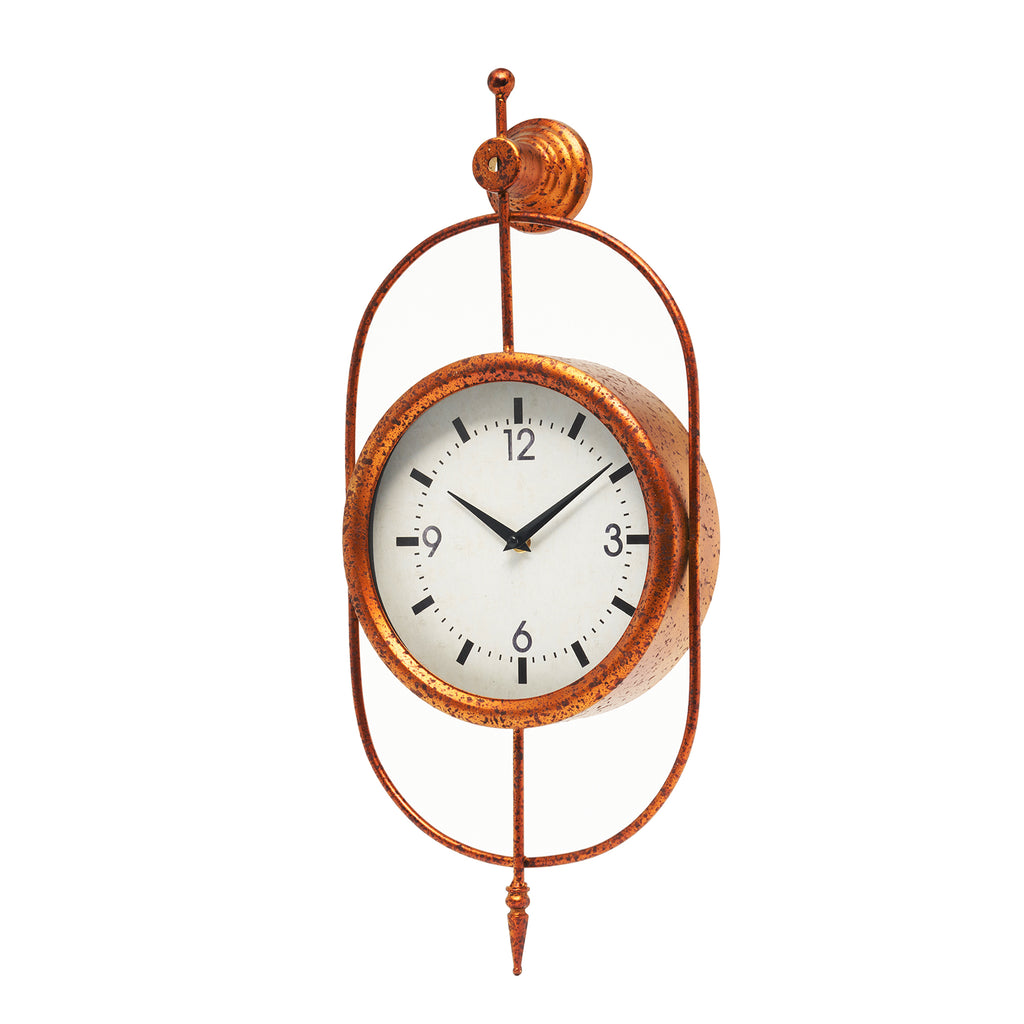 The Barrel Shack™ The Abbey
Details
A functional piece of art, The Abbey clock is the perfect accent for a plethora of spaces within a home or office, be it a formal lounge, foyer or den.
Balancing an art deco aesthetic with a rusty touch, this exquisite timepiece has been carefully crafted. The bold midnight black numerals are wonderfully offset by a lush cream background, while the rusty golden framing brings forth a nostalgic sense of bygone opulence.
Each stunning detail combines to culminate in an interior artifact that will draw attention and ensure The Abbey remains pride of place within your space.
Specification
Rustic wall clock designed after reclaimed iron and medium-density fibreboard
Compatible with x1 AA battery 1.5V (battery not included)
Dimension: 9" x 7 ¼" x 22"
Net weight: 2.2 lbs