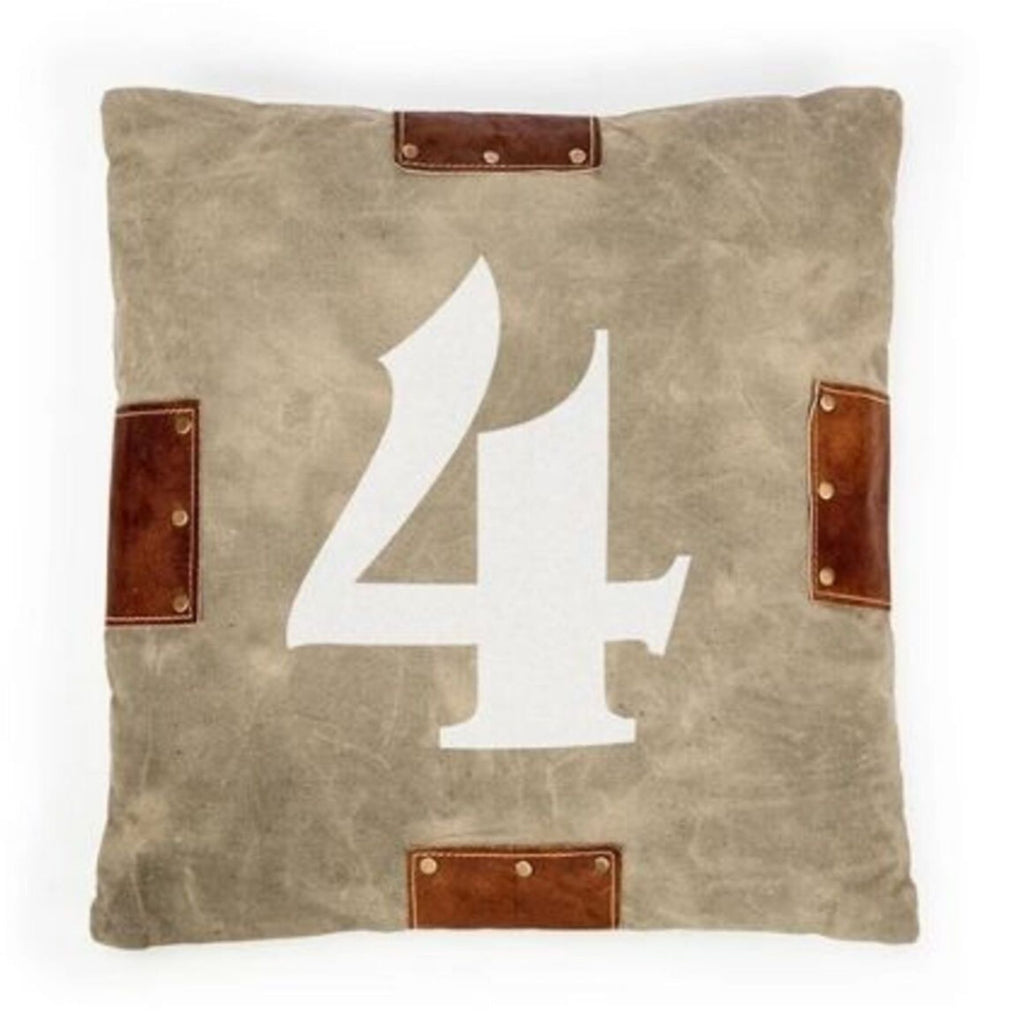 Details
The Alexa is just the right pillow to add detail and texture to a room – be it on a sofa, an armchair or nestled into a cozy reading nook. A throw pillow designed to give you the look and feel of reclaimed materials, the Alexa's original designed made use of goat leather from old sofas and reclaimed canvas from old military tents. This style lets you make a bold statement with a rustic touch.

Leather patches are attached with brass tacks on the four sides of the Alexa, a harmony of leather, metal and canvas creating a backdrop that adds depth and volume to your home furnishings. The perfect size to accompany any piece of furniture, the Alexa is a great way to add an original flair to any setting. 
The name Alexa is a shortened form of Alexandra, the female form of Alexander – which is Greek for defender and protector of mankind. Alexa thus evokes a sense of abundant strength and might. The Barrel Shack's Alexa seeks to capture that sense of greatness to bring the adventure straight into your home. Mankind's defender, our Alexa is a warrior meant to protect your comfort at home.
Fabric designed after reclaimed military tents and blankets
Features leather details
5-in x 17.5-in