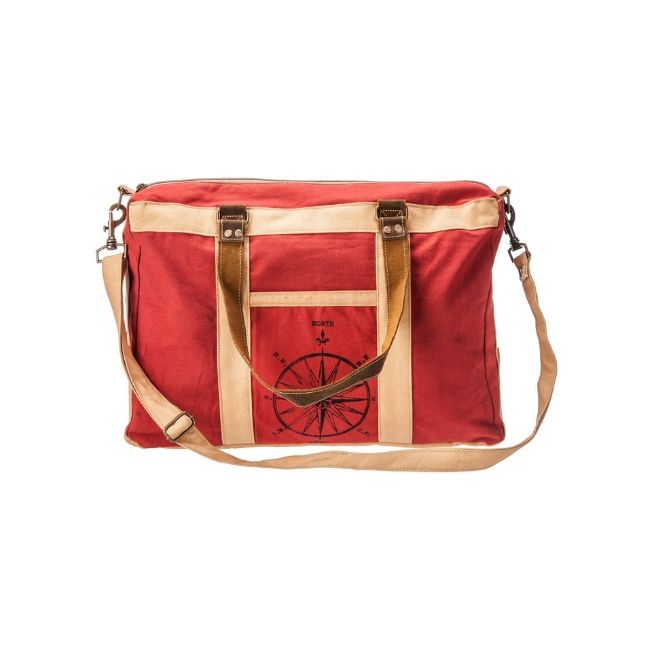 Details
The Rose is a simple tote hand bag that's been taken out of the ordinary and designed with brilliant color to live up to its name. Interesting contrasting color canvas patches give a symmetry to The Rose that's both artistic and visually appealing. The rustic stamp on the front gives Rose an old-world feel that brings to life the country lifestyle you know and love.

Measuring 17 inches by 13.5 inches, you have plenty of room in the main compartment to store everything you need for your day at work or your weekend get-away. The use of canvas that appears reclaimed and repurposed gives Rose a country charm that's sure to please even the most discerning eye.

The Rose by The Barrel Shack is designed to bring old-world charm to rustic country style. You'll love the attention you get with The Rose on your arm or slung across your body.
The Rose from The Barrel Shack is a handmade bag that has been crafted from canvas and leather for a reclaimed look
Secures close with a top zipper
One Front exterior pocket
Two interior convenience pockets
11-in leather drop handle
22-in adjustable body strap with removable option
17-in long x 13.5-in high x 3.5-in wide