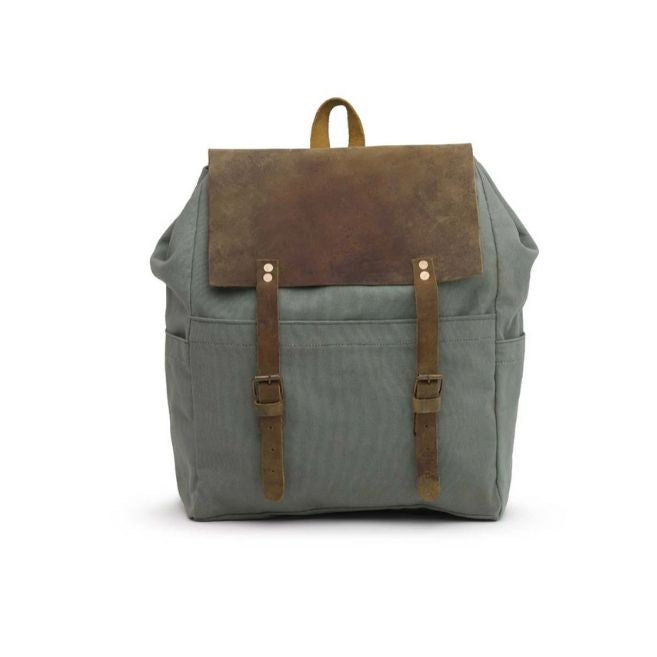 Details
Need to toss a few things in a bag for a weekend getaway? Or maybe you need a bag to carry your essentials back and forth to work. Whenever and wherever you need to more than a purse will hold, you need The Nelly.
This charming backpack is loaded with rustic and authentic features that mesh beautifully with your country lifestyle. If you're into reclaimed materials and repurposed leather, The Nelly's original design included interestingly well-worn materials, and The Barrel Shack has carried that look and feel forward into the current-day The Nelly.
A leather flap reminiscent of a saddle bag closes securely with metal buckles to keep your essentials safely inside the main compartment of The Nelly. There are a couple of exterior pockets that let you slide in smaller essentials that you want quick access to, like your smartphone or keys. And there's plenty of room inside the main compartment for the rest of your gear.
You'll love carrying The Nelly on your back with the convenient leather shoulder straps, but if you need to get going quickly, there's a handy grab-handle on the top of The Nelly so you can grab-and-go. You'll love having The Nelly with you on your adventures, whether they take you across the country, or just across town to the farmer's market.