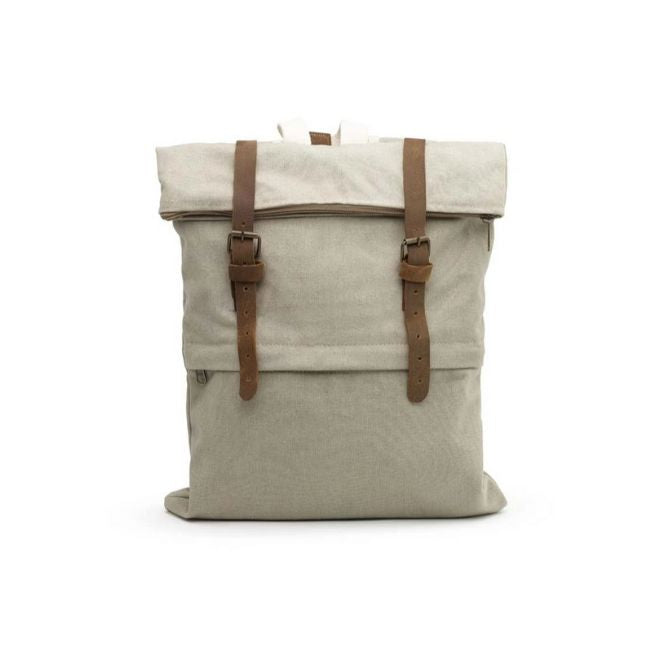 Details
The Martin is an interesting gray backpack that is based on an original design using reclaimed and repurposed materials for a rustic, authentic look that perfectly complements your charming country lifestyle.
If you like the look and feel of well-worn and antiqued fabrics, you'll love sliding The Martin's shoulder straps on and heading out for your adventures in the country. Featuring a roll top closure that secures easily with leather straps and metal buckles, The Martin gives you plenty of space inside the large main compartment for stashing all of your essentials for the day.
There's even an exterior zippered pocket for stashing quick-access items like keys or your smartphone that you want close at hand.
Imagine the classic-looking The Martin slung on your back whether you're running errands across town, or hopping on a plane for a quick weekend get-away. You can easily carry everything you need for either situation in the convenient main pocket of this charming backpack. And what could be more convenient for a life on the go than a bag you don't need to think twice about? You simply slip into the rustic-looking shoulder straps of The Martin and you're off.
The Barrel Shack is pleased to offer The Martin to our discerning customers who enjoy everything about the rustic country lifestyle. The Martin fits right in with the image you want to project.