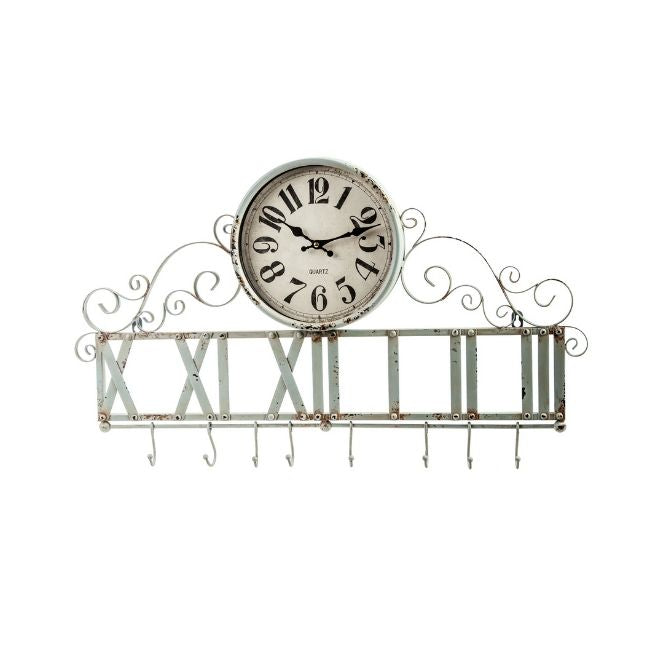 Details
Iron scrollwork with a rustic finish that's been well-worn creates an intriguing charming country piece lovingly named The Marie.
An antiqued palette uses exquisite coloring and architectural details that make The Marie a functional and a versatile wall clock that works well in any room in your home. And at 29 inches by 15.3 inches by 2 inches, The Marie deserves a central location to get the full effect of its beauty and its usefulness. The Marie also has plenty of hooks to hang a few necessities at hand or use them to accentuate your home's love of country decor.
The rustic country look inspired the intricate details of The Barrel Shack's The Marie. If you enjoy the rustic, country life, you'll love having The Marie to hang in a prominent position in your home. Tied in with its unique style, The Marie has great functionality beyond a mere clock. You're limited in using The Marie only by your own imagination.