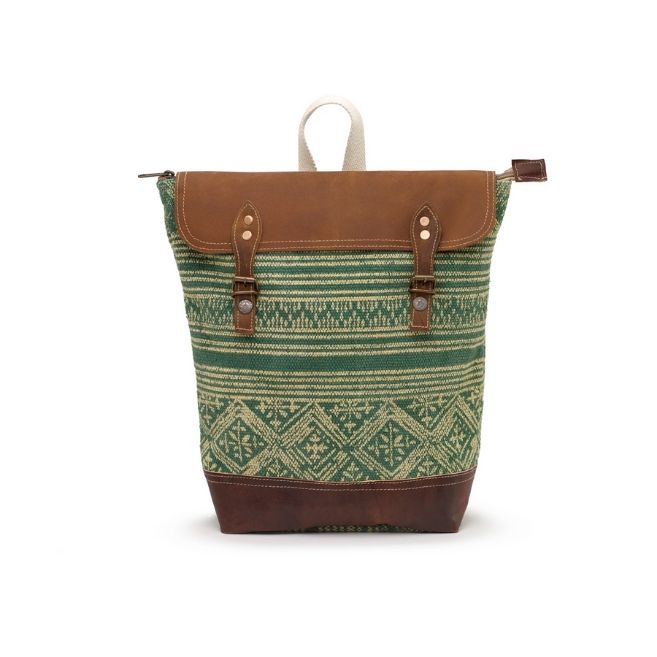 Details
The Barrel Shack is bringing back carpet bags in the form of The La Pinta, an exciting green carpet backpack that pays homage to the rustic, authentic country lifestyle you've created for yourself and your home.
You fill your home with antiques and rustic furniture to create the ambiance you desire. Turn that attention to your accessories, where you'll find The La Pinta the perfect complement to rustic materials and authenticity in design.
The La Pinta was designed after an original that used reclaimed and repurposed materials to create a one-of-a-kind backpack, and we've kept that dream alive with this version of The La Pinta. You'll love the look and feel of well-worn materials used in the body and leather accents on the top and bottom of The La Pinta.
The top closure features a leather flap that buckles securely with interesting metalwork buckles and leather straps held in place by rivets. There's a leather strip around the bottom and fabric shoulder straps and a fabric grab handle on the top. All of these materials give The La Pinta an intriguing look and texture that you won't find in any other backpack.
If you love the charming, country look and are dedicated to surrounding yourself with everything that complements that lifestyle, The La Pinta by The Barrel Shack will be your best companion wherever life takes you. Enjoy the journey!