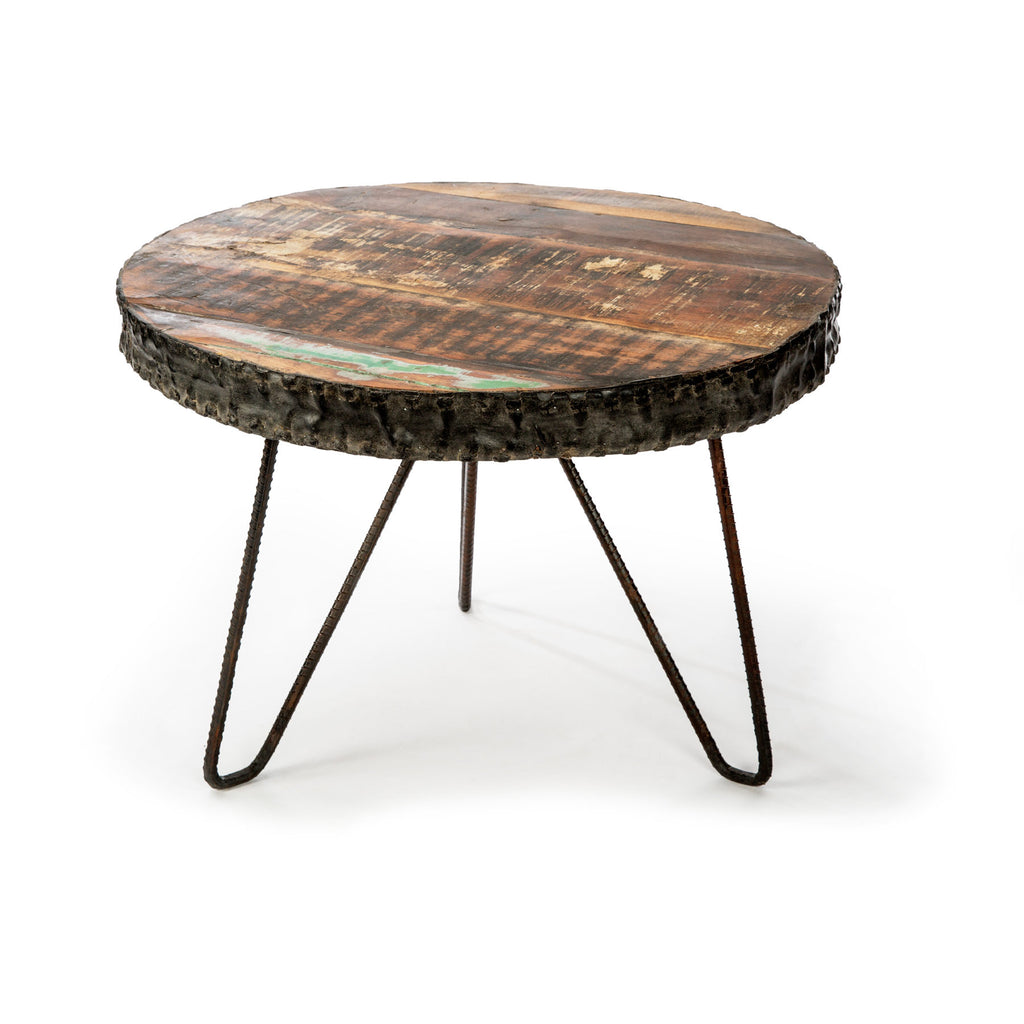 Details
Imagine your home tells a story to others about your journey through life. Each piece of furniture, each accessory, should speak to a part of your life that you want others to understand. The Charlotte is the conversation piece that should have center stage in your home. Expertly crafted from materials styled after reclaimed wood and steel of old barns or houses, The Charlotte brings together a myriad of wood textures, colors, and patinas, each different from the other, that combined form a solid piece unlike any other.
From the original design using old bicycle tires around the outer edge to the distressed, weathered boards and aged steel, The Charlotte is crafted so well that it looks like it's been around for generations.
Charlotte Bronte was the oldest and most ambitious of the Bronte sisters, and her novel Jane Eyre is still considered a Western classic today, read by millions of school children as part and parcel of a well-rounded curriculum.
Charlotte's incredible imagination gave us one of literature's most beloved heroines, Jane Eyre, who taught us that all is not lost when you are in your darkest depths. It's that incredible imagination of Charlotte Bronte that inspired The Barrel Shack's The Charlotte.
Now imagine The Charlotte in your home. What story do you want it to tell about yourself? Let it spin a tale of a life well-lived, well-loved, and complete.
Like a snow flake, or a finger print, every The Charlotte table has its own individual characteristics
Each plank of reclaimed-looking wood has its own unique pattern and colors
Reclaimed-looking, distressed, weathered detail wood table top
Table edge originally designed from recycled bicycle tires
Rebar Steel table legs
17.32in height x 24.4in diameter of table