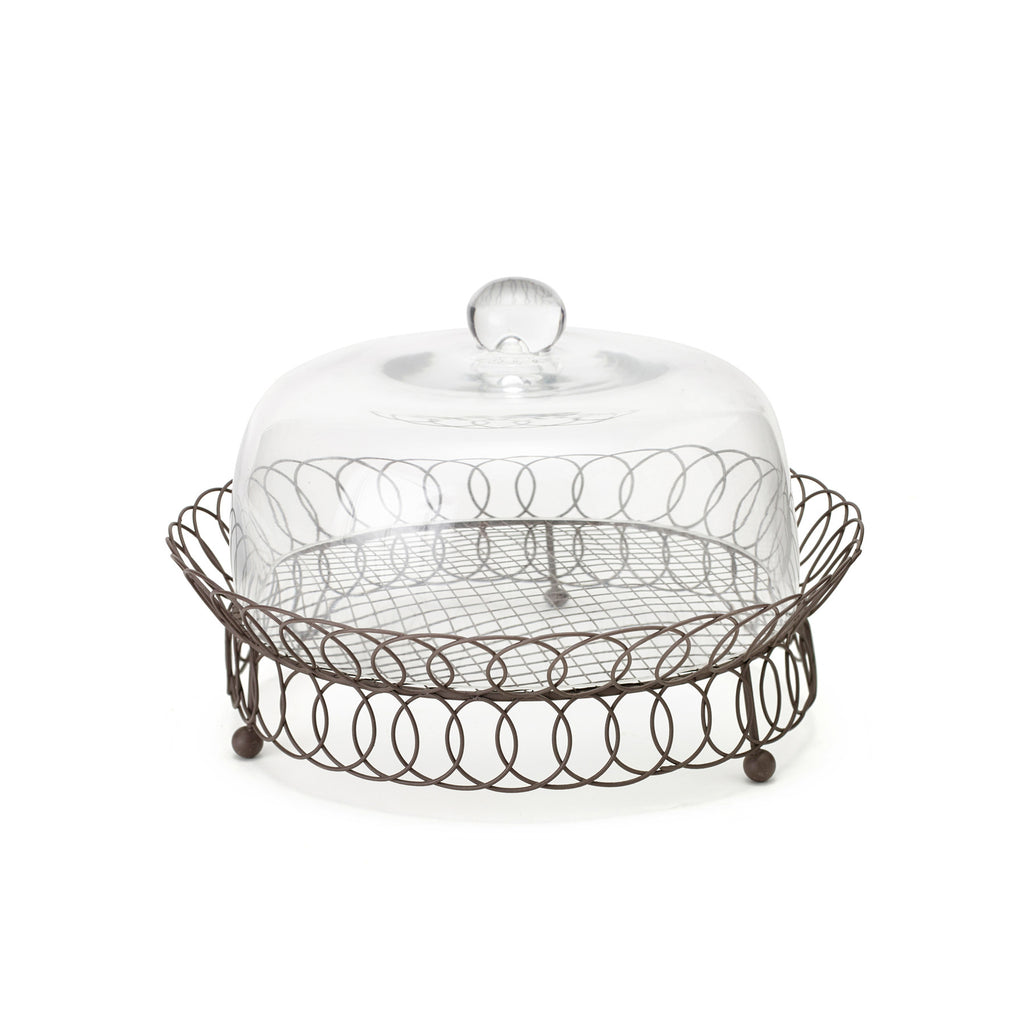 Details
The Weatherby takes the French-inspired iron fruit basket like The Barrel Shack's Dana one step further by adding a beautiful glass dome for an elegant effect.
The exquisite iron scroll work on the sides of the Weatherby gives it the essence of classic French cuisine, especially of fantastic French pastries, croissants and breads. Or imagine beautiful and exotic fruits under the glass dome of the Weatherby, like passion fruit, kiwi, dragon fruit, and pomegranates. Whether you're serving dessert pastries, fine cheeses, or exquisite fruits, the Weatherby lets you display your selection with a rustic, country charm that complements your lifestyle.
Weatherby is an Old English surname given to those who lived in the vicinity of Wetherby, a major center for stage coaches heading from London to Edinburgh. Generally, one was given this surname only after moving away from Wetherby to identify you as having originated there. The Old English "wether" means cattle and "bi" means farm; thus Weatherby is a place name for cattle farms along the route from London.
The Barrel Shack seeks to bring unique country charm to your home by marrying French-inspired cuisine with an Old English country lifestyle—hence, the Weatherby. Rustic charm and elegant cuisine can be part of your authentic home decor when you add the Weatherby to your collection.