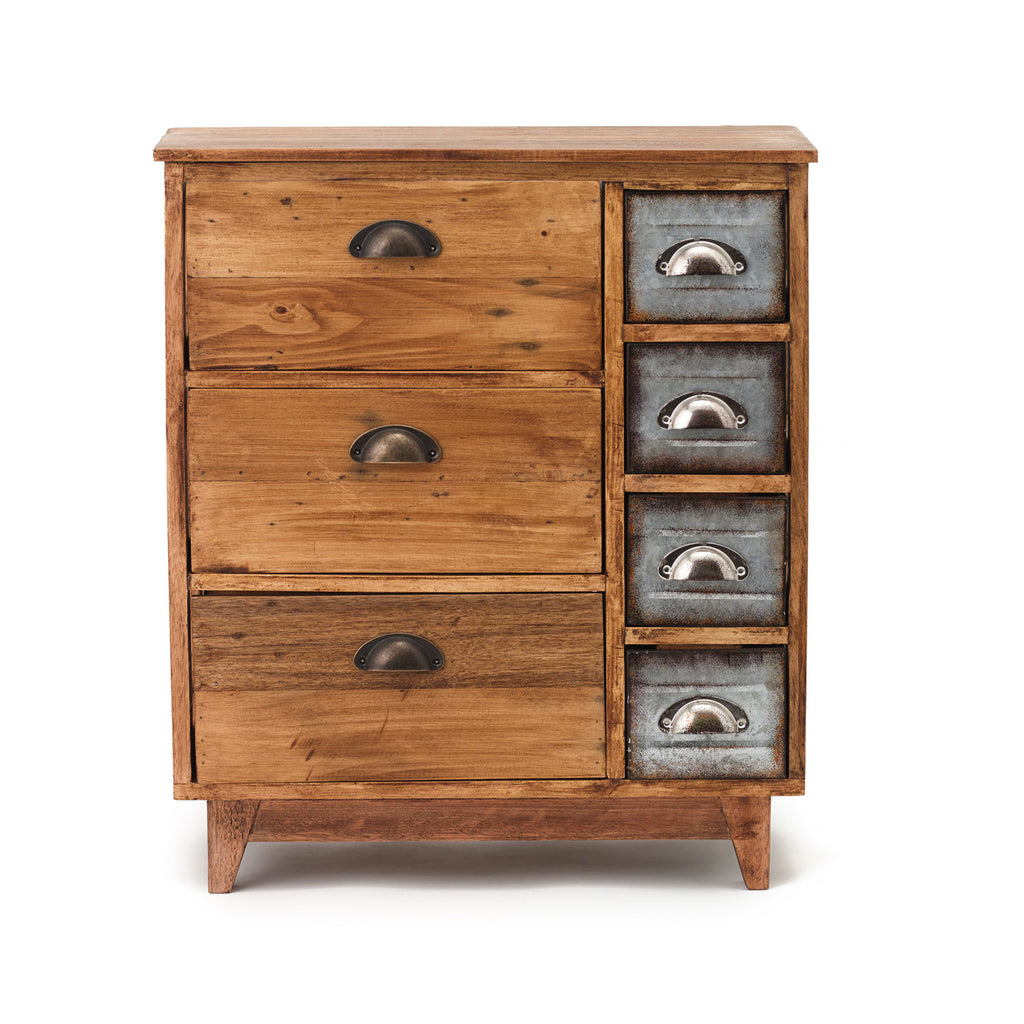 Details
There never seems to be enough drawers in the kitchen, the bath, the bedroom, or other rooms in the house for everything we want to keep safe. The Ritchie by The Barrel Shack is the solution to your storage needs that fits in with your country style of home decor perfectly. Made with beautiful wood that's styled after reclaimed barn siding, the Ritchie's wood is rich with knots, whirls, and grain that adds character. The unique metal touches are fashioned after old galvanized metalwork that's been repurposed to form drawers and metal handles like those you find in the Ritchie. The combination of wood and metal is what makes Ritchie the perfect addition to your home decor.
You'll especially love the asymmetrical drawers from elemental materials that complement each other. The three darker wood drawers are offset by the four lighter metal drawers, and the smaller metal drawers on one side are the perfect foil for the larger wooden drawers on the other. Asymmetrical, yet perfectly balanced, the Ritchie would fit in well with a rustic, country home decor filled with authentic antiques and period furniture.
If this describes your style of home furnishings, you'll want to bring the Ritchie in to your home to add a little unexpected ambience. Since Ritchie is such a unique piece, you'll enjoy the compliments you get about your interesting style and be flattered when everyone tries to copy it.