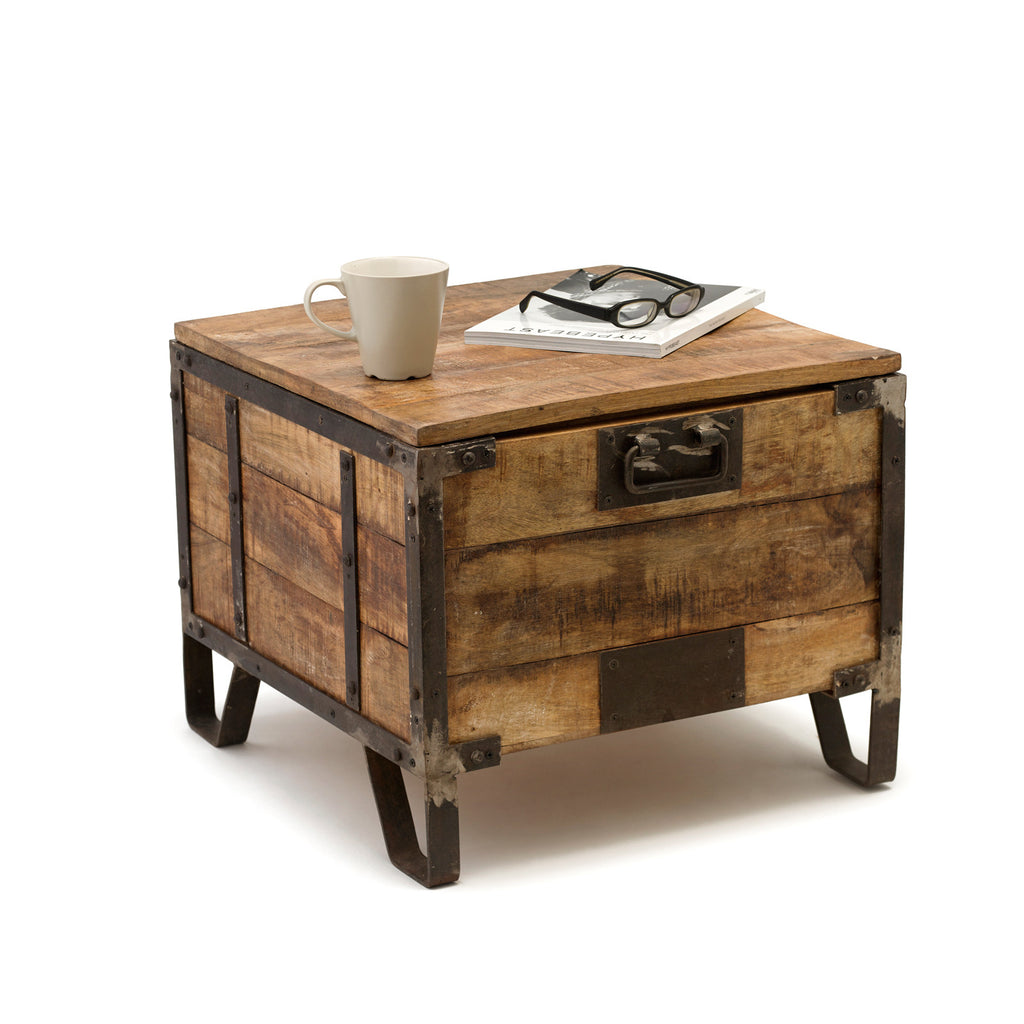 Details
The James is being offered by The Barrel Shack as a rustic and authentic trunk table that's based on a design made from reclaimed metal and repurposed wood to give you that country charm you love in your home decor.
Imagine this stunning trunk table in your home before a sofa or as a standalone piece next to an easy chair. Wherever you decide to use The James, it fits in perfectly with the atmosphere you're trying to create in your home. And measuring 24 inches long by 24 inches wide and 18 inches high, The James is the perfect size to fit in most situations as a side, end, or coffee table.
The original design features authentic materials that were salvaged and repurposed for an authentic country appeal for those who love that lifestyle and fill their homes with these rustic pieces.
The James adds favor and grace to your home. Offering you the beauty of rustic, authentic country decor that you want in your home furnishings. Since you love a well-appointed home, The James was designed to bring only the highest quality, most rustic pieces of furniture. Well-worn, you'll want to pass The James down for generations.