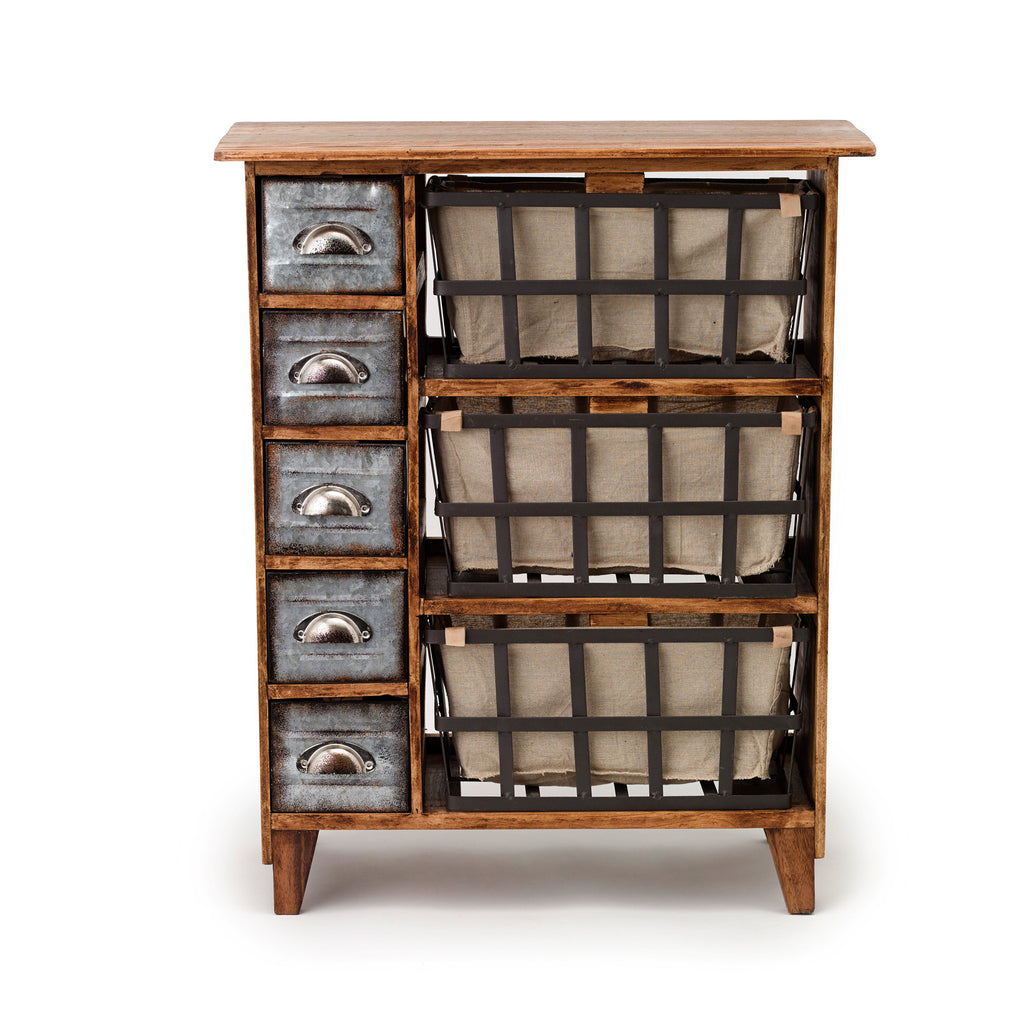 Details
What's more rustic and authentic than reclaimed wood and metal? It's The Hickenson from The Barrel Shack, for starters. Featuring the knotty whirls and grain of reclaimed-looking wood and the well-worn patina of old metal, The Hickenson is an attractive addition to a charming country home. Inspired by antique cabinets for apothecaries and post offices, The Hickenson is constructed with strict attention to detail, like the differing textures and shapes of materials used.
The five galvanized metal drawers hold your small essentials securely, and the larger three cloth and metal baskets are the perfect size for storing root vegetables in the kitchen or DVDs in the family room. Whatever purpose you can think of, The Hickenson is the perfect solution.
Hickenson is a variation on the surname Hickson, which means the "son of Richard" or abbreviated as "Hick." When surnames started becoming used, the name Hickenson was given to those who were "Richard's sons." If this is the actual source for this surname, not all Hickensons would be related. The only thing they share in common is a father who is called by the same first name.
Just as Hickenson is a surname of whimsical origins, so too is The Barrel Shack's, The Hickenson. Where one person sees discarded wood and metal, another sees a rustic country cabinet meant to accentuate your charming home.