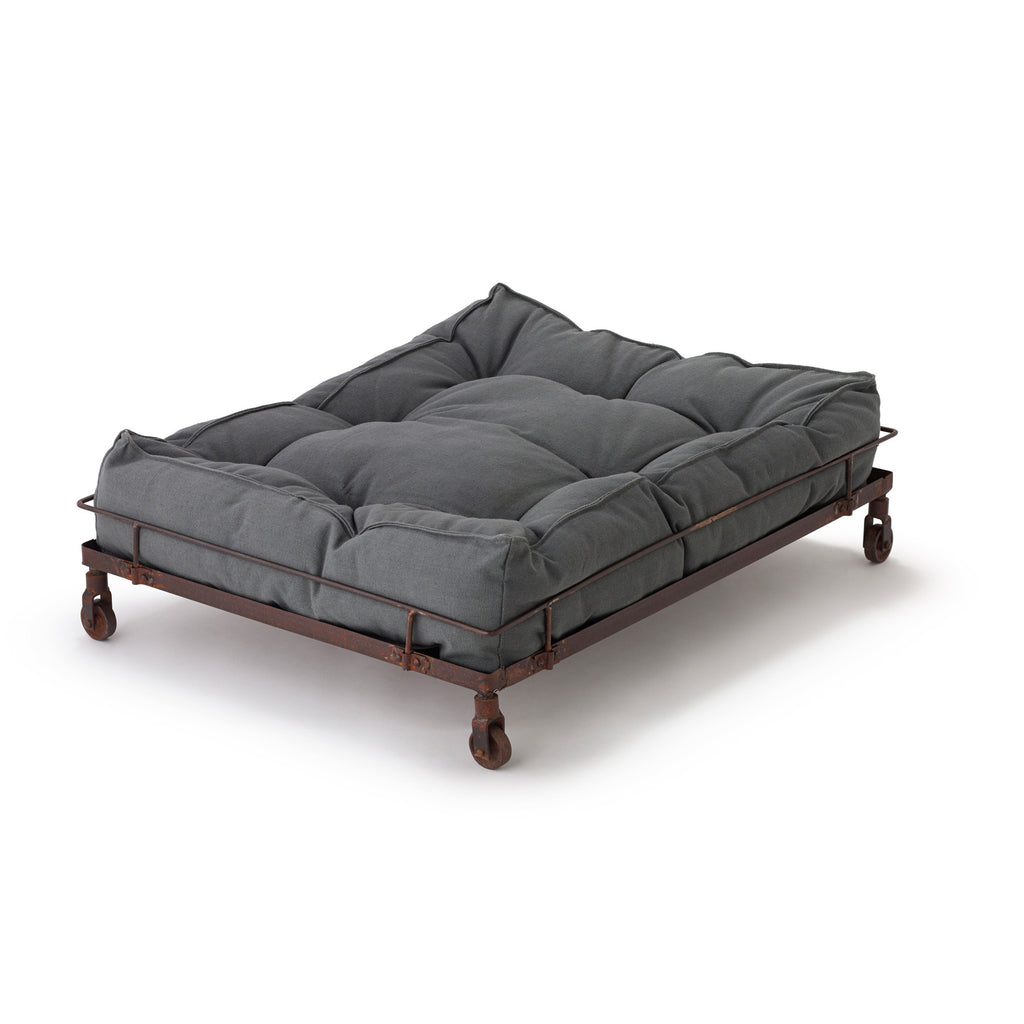 Details
If you love your four-legged friend as much as The Barrel Shack does, you'll love The Queen Mary of dog beds, an exquisitely luxurious bed for your small to medium-sized dog to rest in comfort and grace.
Most people hide their dog beds in the closet when company comes calling, but you'll want everyone to see The Queen Mary, the flagship of The Barrel's Shacks many offerings to enhance the life of our little furry babies.
A thick, sumptuous cushion sits atop a rolling platform that elevates your little buddy from the status of canine to one of rich, historical lineage, The Queen Mary. Proudly lying on a dais, your pet will enjoy the attention and accolades from adoring fans everywhere. 
Besides the name of the Queen of England, the RMS Queen Mary is a retired ocean liner built in Scotland and put in service in 1936. She ran until retirement in 1967, and took passengers in style and elegance between Southampton, England, and New York City.
Queen Mary was the flagship of the Cunard Line for over 10 years thanks to her splendor and magnificent furnishings. 
You definitely won't want to hide something as imperial as The Queen Mary in your home. Instead, you'll proudly display your devotion to your beloved pet. Install your four-legged baby on the throne in your home by adding The Queen Mary to your rustic, authentic home furnishings.