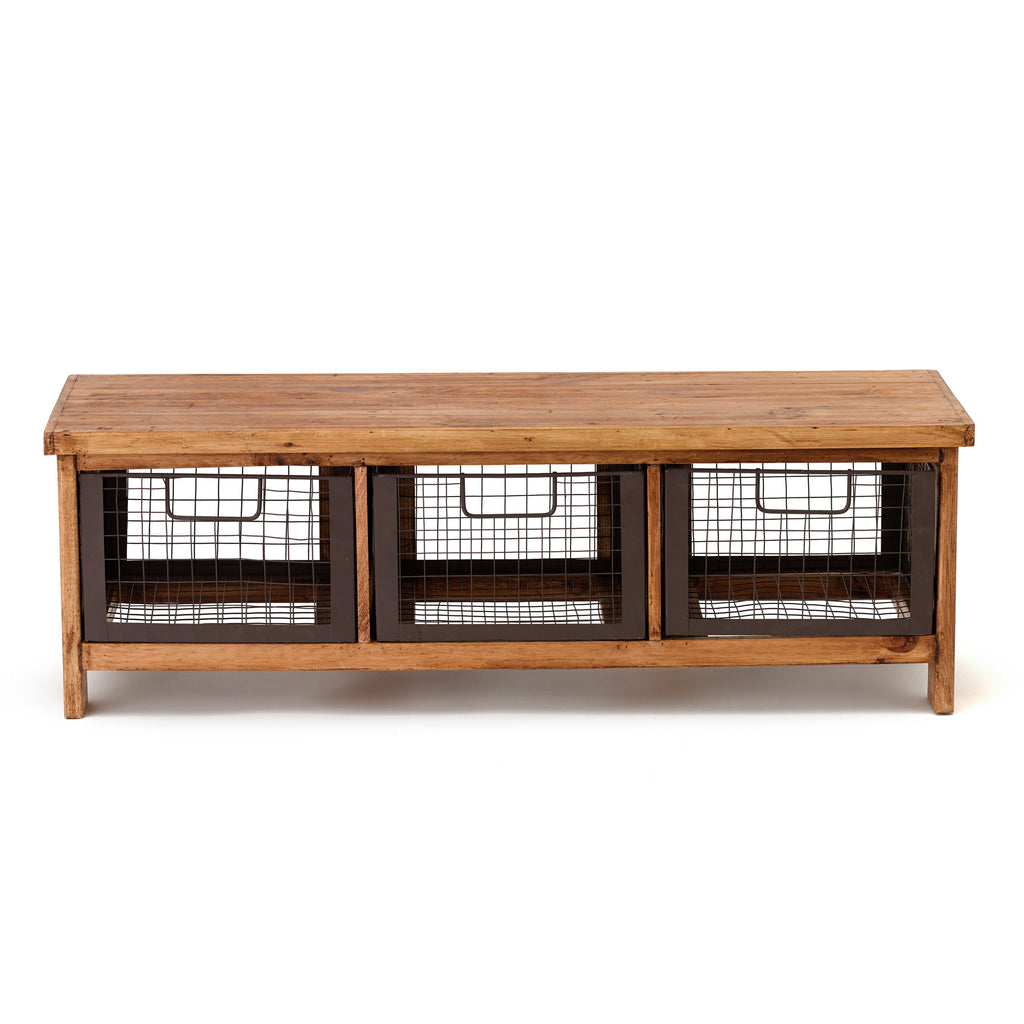 Details
If you like rustic wood and old metalwork, you'll love The Piper from The Barrel Shack. The Piper is a coffee table that's quite unlike any other, thanks to the beautiful woodwork showing its worn spots, knots, and whirls.
The metal crates that form drawers in The Piper add an interesting textural detail, the effect of which is charming and authentic. Rustic and rugged, The Piper fits in with any country decor and will have your family and friends wondering where you found such an interesting piece. Measuring 39 inches long by 12.6 inches wide and 12.6 inches tall, The Piper is the perfect size to complement your love seat or sofa with grace.
The origin of the name Piper is certainly what you would expect. A piper was someone who played the pipe or the flute, and was usually someone who had a deep inner desire for travel and adventure. A piper would travel the realm playing music for others, without being governed by traditions and customs. A piper was someone who played to the beat of their own music.
If you like non-traditional items that are rustic and well-worn, you'll love The Piper by The Barrel Shack. Bring rustic wood and metal into your home in an unexpected way with The Piper. Combined with your own country sense of style, The Piper will long be a favorite piece of furniture.