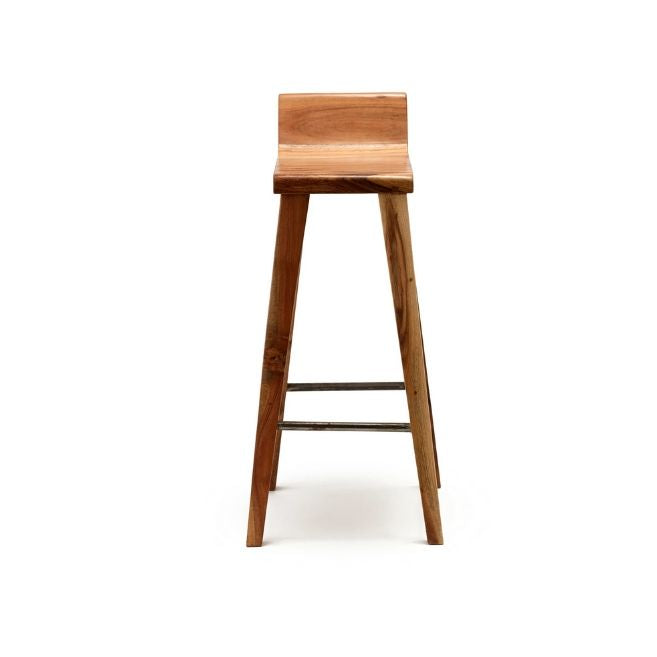 Details
If you want truly rustic and authentic country furnishings that you can't find anywhere else, The Barrel Shack is pleased to offer The Watson, an interesting bar stool crafted from solid wood.
Get a charming country feel when you add The Watson to the breakfast bar in your kitchen or situated at the bar in your family room or rec room. Imagine your friends' and guests' delight when they sit on this authentic bar stool. Measuring 35.3 inches high by 16.55 inches wide and 16 inches wide, The Watson is the perfect sized bar stool that you've been searching for. The seat height of The Watson is a comfortable 30.7 inches, most appropriate for sitting at the bar.
The surname Watson means "son of Walter," a popular Old English name because "Wat" was a pet form of Walter. If your surname was Watson, your father was named Walter and sometimes called Wat. It's most common in Scotland, as it's the 19th most common name there. One of the earlier emigrants to the Virginia Colony from England was John Watson in 1635.
A truly authentic piece of furniture with a rich and rewarding heritage, The Watson is your answer to creating the best possible, most charming country lifestyle in your beautiful home. If you enjoy the rustic look of reclaimed materials, The Watson is sure to not disappoint you.